The Help Desk was created to serve all customers (teachers, students, administrators, and staff) and to resolve their technology issues as quickly as possible. T&IS relies heavily on our Tech Specialist at each school site to be the first line of defense with customer technical problems at their respective site. With almost 20,000 computing devices, 4,000 employees, and 34,000 students this is a monumental tasks. We express our sincere thanks to those in the trenches (Tech Specialist) who really make all the technology work day to day.

What cannot be handled by our Tech Specialist at our school and administrative sites is refered to the T&IS Help Desk where we have a small staff of very dedicated employees who dedicate themselves trying to get resolution to the elevated Help Desk request as quickly as possible.
Help Desk YouTube Videos (Helpdesk must sign in to view)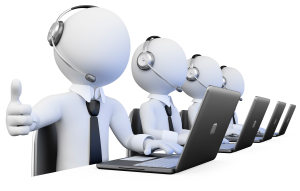 Contact the Help Desk at https://leonschools.mojohelpdesk.com/mytickets or 487-7524.

Help Desk hours are Monday - Friday 7 a.m. to 5 p.m.
Submit Helpdesk Ticket

Staff Resources

These are the staff resources from the old site. These will be moved over during the next few months
Last Modified on Friday at 1:00 PM