Welcome to Leon County Schools ESE Curriculum and Instructional Deparment!
Resources for Parents and Families
FDLRS Parent Services provides information, training, and support to districts and families, in order to promote effective parent participation in the education of children who are exceptional and/or have special needs.

Find all of Florida's Academic Standards in one place! There is also a dedicated page just for Florida Parents!

The Florida Access Project has resources for both teachers and parents related to the new B.E.S.T. Access Standards

Florida Bureau of Exceptional Education Recorded Webinars for Parents

This free webinar series is for regular education and special education teachers, district-level personnel, speech-language pathologists, occupational therapists, early interventionists, psychologists, behavior specialists, social workers, paraprofessionals, college students, and anyone else interested in learning about students with autism. This webinar is a companion to our new Classroom Success course, but anyone interested can attend.
Department Resources for Teachers and Staff
The LCS ESE Curriculum and Instructional Supports SharePoint site contains many up to date resources for teachers. Archived department newsletters can also be found here, as well as, the professional development calendar.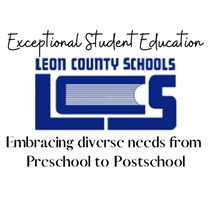 Brooke Brunner

Director II - Early Childhood and ESE Curriculum and Instruction

Christy Fulater

Coordinator- ESE Curriculum and Instruction