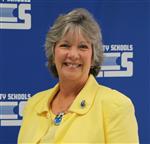 Welcome to our website! We are excited about the 2019-20 school year! The students will be actively involved in their learning thanks to the wonderful meaningful activities provided by the teachers and staff. We are fortunate to have so many wonderful volunteers and partners that have provided countless hours of service to our school.
Thanks also to all of the parents that are actively involved in the school by attending meetings, providing supplies, and supporting the work of us all to help each and every student achieve to their potential. We couldn't do it without all of you!
You can help your child with continual progress by reading and working on those goals and objectives that have been identified for them. Your homework is the following: Be safe, Have fun, and READ, READ,
REA
D
!
We truly have Owlmazing students and staff that are Super Heroes!