New FOCUS Parent Portal Coming Soon!!
Dear LCS Parent Portal User,

Leon County Schools is excited to provide a state of the art Teacher/Parent/Student information integration system- Parent Portal! This tool enhances communication between home and school to help students reach their educational goals.

We are very excited to announce that we are transitioning to a new Student Information System for next year - FOCUS School software. FOCUS School Software will offer a new updated user experience for parents and students. As with anything new, we know there will be bumps in the road, but we ask that you please be patient with us as we embark on this new venture.

In preparation for this change, the current parent portal has formally closed as of June 30, 2018. Your current parent portal usernames and passwords no longer work as of this date.

The NEW LCS FOCUS Portal Parent Portal will open August 27, 2018, for parents and students. Students will access the portal through Class Link. Student usernames and passwords will be the same as their school network credentials. All parents will need to create new accounts using their own email address as the login and set their own individual passwords. Password resets will be become easier as well because they will be handled through an email link to reset your password.

Information on creating your NEW LCS FOCUS Portal account will be sent home AFTER the start of school with your child. Parents will have one account and password for all your children.

In addition, we will have an LCS FOCUS app that will be available for parents and students through the Apple and Android store in August 2018. You will be able to see grades, view attendance, receive important school notifications and access various student information within the app.

*Please be aware that for security purposes, if you call or email, you will be required to provide additional, verifiable identity information in order to receive the login and password from the school or district support desks
Parent Portal Announcements
Parent and Student Announcements
Focus Parent Portal Acct Request
Students

DO NOT

use this.

Students MUST use the Classlink icon at top of the page!!

Has Your Contact Info Changed recently?
Is your Emergency Info correct?
Let Us Know!!

---

In any emergency we need to be able to contact you about your child and their well being -
Please contact your child's school and update the following with the registrar:

Your Name:
Current Telephone Number**:
Current Home Address:
Current Email Address:

** IMPORTANT NOTE: This telephone number will be used to make LCS Autodialed calls. If your primary phone is a cell phone, you are agreeing to receive Autodialed calls on your cell.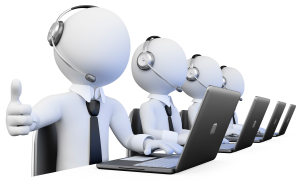 Supported Browsers

---

The following table lists the browser requirements for accessing Focus:

| | | | | | | | |
| --- | --- | --- | --- | --- | --- | --- | --- |
| Operating System | IE10 | IE11 | Edge | Chrome* | Safari 9x | Safari 10x* | Firefox 18.x & Above |
| Windows7 | | | | ü | | | ü |
| Windows 8 | | | | ü | ü | | ü |
| Windows 10 | | | ü | ü | | | ü |
| Mac 10.6-10.8 | | | | ü | | | ü |
| Mac 10.9 | | | | ü | ü | ü | ü |
| Mac 10.10 | | | | ü | ü | ü | ü |
| Mac 10.11 | | | | ü | ü | ü | ü |
| Mac 10.12 | | | | ü | ü | ü | ü |

ü Indicates supported browser

*Note: Google® Chrome™ or Firefox are the preferred internet browser, do not access FOCUS using Internet Explorer (IE).

---

The following table lists the browser requirements for mobile devices accessing the Internet Viewer:

| | | | | |
| --- | --- | --- | --- | --- |
| Operating System | Edge | Chrome | Safari | Firefox |
| Android | | ü | | ü |
| iOS | | | ü | ü |
| Windows | | | | |
Last Modified on Wednesday at 11:00 AM