Focus Parent Portal Instructional Videos
Welcome to the new Focus Parent Portal. This video is a walk-through on how to register your new account using your Parent Portal Letter, add additional children to your account, and some important pieces f information you need to check once you first log in to ensure all of your contact information is accurate
New FOCUS Parent Portal is Open!!
August 27, 2018

Dear LCS Parent Portal User,

With the goal of enhancing communication between home and school, Leon County Schools is excited to announce that we have transitioned to a new Student Information System this year.

Focus School Software offers an updated user experience for parents and students, including a significant improvement in tracking student attendance and grades. Parents will have the ability to update phone numbers, emails, and student permissions online. In addition, a parent or guardian may link multiple students to one account.

LCS Focus Parent Portal opened August 27, 2018, for parents and students.

All previous parent portal usernames and passwords issued by the school prior to the 18-19 school year have been deleted and will no longer work in the new system and should be discarded.

Information on creating your new LCS Focus Parent Portal account will be sent home with your child beginning Monday, August 27th, 2018. (Some schools may send their letters home on a different date) - Sample of Letter sent home

We ask for your patience as we implement this new initiative district-wide. We have established a help desk as a resource for you. The help desk number is 487-7524 7a-5p. The email address is PortalHelp@leonschools.net In order to protect student privacy and confidential information; you will be required to provide additional, verifiable, student information in order to receive assistance through the help desk.

Employees - IMPORTANT!!! If you are an Employee who is also a parent as well. DO

NOT

use your work e-mail as your parent portal login. Use a personal email. If you use your @leonschools.net address, it will redirect you to your Employee portal, not your child's information!!! Also, if you try to register for a parent acct from your school work site, the reCAPTCHA images may not load preventing you from completing your registration correctly.


Parents - Please create your account after receiving the Parent Portal letter from your students' school. You will use a personal email address as your login and be able to set your own password. Parent login credentials should NEVER be shared. Students will have their own Portal access directly through ClassLink. Information will be updated on a regular basis right here on the parent portal - https://www.leonschools.net/parentportal.


Students - Access the Focus Portal directly through ClassLink. Usernames and passwords are the same as their school network credentials. Students accessing ClassLink from home must use their full username StudentID#@edu.leonschools.net. For more information on students using ClassLink, please see https://www.leonschools.net/classlink

Once you have created your credentials on the portal, please download the free Leon County District Schools FOCUS app for parents and students through the Apple and Android stores. The app is a great supplement to the Focus Portal designed to enable quick and easy access while mobile. This includes your student's grades, attendance, schedule, upcoming assignments, social media links, and district information. In addition, important school notifications can be pushed to the app. Our goal is to keep you in the know - even while you are on the go! The Focus Portal and app use the same login credentials.
Parent Portal Announcements
Need to create a new Focus Parent Portal Acct?

With our new Focus system, the Parent Portal now allows you to create your own account to access your children's available information. You can use ONE single acct that allows you to see ALL your children using that same account! You will need the Parent Portal letter from the school with your child's PIN # to register an acct. (If you lost or did not receive the letter with your child's PIN # on it, you MUST contact the school. The Helpdesk can NOT provide the letter or PIN#).

All portal letters received PRIOR to 18-19 are NO LONGER VALID.

---

IMPORTANT Reminder!!

Students DO NOT CREATE ACCTS for themselves or for parents. Students do not need or use any of the information contained on the parent Portal letter sent home, that is exclusively for Parent use.

Parents - To create your portal acct, click the image at the top right of the page.

---


Students use the Focus Tile in ClassLink to access their grades which will log them into the Focus Portal automatically.

Need to add an additional child?

If you set up your portal acct already for some of your children, but didn't have all of your children's letters yet so need to add them, that's no problem! Simply return to the original screen where you set up the acct initially (See the Step#1 link above) and select the 2nd link on the screen

"I have an acct Registered on the Parent Portal, but would like to ADD A CHILD"

Portal asking you to verify your identity?

If you create a new Focus Parent Portal Acct and after logging in you see the alert below (in the yellow box) indicating that you need to visit the school and verify your identity, please contact your child's school to make arrangements to update or provide your contact information in the system.

This normally occurs because the information on file with the school needs to be validated and updated as there is either incorrect, outdated, or missing information on your student's contact records.

There are three (3) things that need to be validated and verified as accurate before your access can be turned on to see you child's information:

Your contact information corrected - (Name, Address, Phone #'s [work, home, or cell] and that the correct name is under the correct contact label (Meaning the Mother's info is under Mother and father's info is under Father and not reversed by accident or under some other label such as relative)
Blank Contact information updated - Sometimes a student is missing all contact information from the student's contact record. This requires all Parent or Guardian information to be updated.
Custody is correctly marked for both Mother and Father. Sometimes the custody status was not correctly enabled. This is a good time to also make sure you are marked for Emergency and Pickup permissions as well.
Your Portal Acct is "Enabled" - Once the above info is verified and corrected, the acct must then be enabled by the School before it will allow the parent to see the information.

If you have children at more than one school, please make sure that information is updated for each of your children at each school.
Parent and Student Announcements
E-Mail Notifications - Portal vs. App

When setting up your e-mail notifications for Focus please remember that you can NOT set those up through the App. Notifications MUST be set up in the Focus Parent Portal.

When setting up e-mail notifications, you are REQUIRED to verify the email sent before the notifications will work.

---

Need to get a copy of Windows 8.1 or Windows 10 for Education for personal use at home??

As a Leon County Student, Parents and Students can purchase a variety of different software at a very large discount including a copy of Windows 8.1 or Windows 10 for their personal use at home.

The students must "register" their official school email address which is used to validate that they are really a student in Leon County. The correct format for their email is as follows: StudentID#@edu.leonschools.net
(Ex - 123456789@edu.leonschools.net ).

Simply click the link to access the Leon County Schools On The Hub Software site. There are tabs at the top for Faculty/Staff and students. Select the product type on the left or search for it in the search bar.

Please note* These are digital downloads, though some of the specific software may have available backup media available (Dvd or USB versions) that can be purchased for an additional fee. There is no need to purchase an Office 2016 as that is already available for every students and employee for free so do not purchase a copy unless you wish to do so before your child goes off to college and needs a copy to have after they graduate.
Already Registered? Log in here
REGISTER/ADD a student here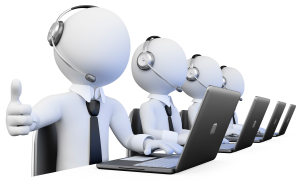 Has Your Contact Info Changed recently?
Is your Contact Information

Missing

?
Is your Emergency Info correct?
Let Us Know!!

---

In an emergency, we need to be able to contact you about your child and their well being -
We are finding that many of our parents -

Have not updated their child's parental contact information.
Do not have

any contact information

on file at all.

Please contact your child's school and update the following with the registrar:

Your Name:
Current Telephone Number**:
Current Home Address:
Current Email Address:
Any other relevant or important information:

** IMPORTANT NOTE: This telephone number will be used to make LCS Autodialed calls. If your primary phone is a cell phone, you are agreeing to receive Autodialed calls on your cell.
Can be filled out, saved or printed with Adobe Reader

This file is designed to be used if a person has no access to a computer and must fill out the form manually by handwriting the information.
Last Modified on September 19, 2018