Leon County Schools is excited to provide a state of the art Teacher/Parent/Student information integration system- Parent Portal!

This tool enhances communication between home and school to help students reach their educational goals. Please visit this site often and view our ongoing

tutorial videos

and

parent guides, and

FAQ's

. We will continue to develop more resources for you!

If you are a RETURNING user (returning Parent Portal user), your previous login and password has been transferred into the new system and will work in Pinpoint.

If you are NEW to Leon County Schools and have never logged into LCS's Parent Portal (first time user), you will be receiving a letter from your school with your login and password information. Additional instructions will also be included on accessing the system.

Note: Parent accounts logins (Ex. DoeJ1234) are not the same as students account logins (Ex. 123456789).

If you are the parent of

multiple

students in the system, you will receive a Parent Portal letter for

each

of your children. If you do not receive this letter, please

contact

your student's school to get assistance with the user name and password for each student. You will have a separate login for each student, so you will need each of your parent access codes*.

*Please be aware that for security purposes, if you call or email, you will be required to provide additional, verifiable identity information in order to receive the login and password from the school or district support desks
Parent Portal Announcements
Parent Portal is CLOSED until August 21st, 2017

Dear Portal User,

We have rolled the Parent Portal system over in preparation for the 2017-2018 school year. The portal will be unavailable until August 21st, 2017 at which point we will turn the Parent Portal back on with students information loaded for the 2017-2018 school year. If you need to see any information for your student from the 2016-2017 school year, please contact your child's school administrator for that information from the archives which they can provide. Please allow the school a few days after your request to be able to retrieve that information from the archives.

Portal Availability:

Portal Re-Open Date: Monday, August 21st, 2017, 9:00 AM ET

For more detailed information and updated documentation, please visit the student\parents Support page. Your experience with the Gradebook Parent Portal system is our top priority and we appreciate your patience as we work to improve our site.

Gradebook Tech Support
PortalHelp@leonschools.net
850-487-7524

Need a Parent Portal acct? Want a 2nd one for other parent?

If you do not have a Parent Portal acct for your child the Parent Portal helpdesk can not create an account for you. To establish an acct, or request a 2nd acct for an additional parent, please contact the registrar at your childs school directly using the information on the Portal School Contacts page.
Parent and Student Announcements
Click for Parent Portal login !!
Has Your Contact Info Changed recently?
Is you Emergency Info correct?
Let Us Know!!

---

In any emergency we need to be able to contact you about your child and their well being -
Please contact your child's school registrar and update the following:

Your Name:
Current Telephone Number**:
Current Home Address:
Current Email Address:

** IMPORTANT NOTE: This telephone number will be used to make LCS Autodialed calls. If your primary phone is a cell phone, you are agreeing to receive Autodialed calls on your cell.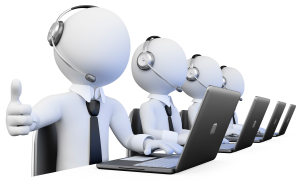 Supported Browsers

Computers running Internet Explorer version 8 or later, or equivalent versions of other browsers, can access the Gradebook user interface. JavaScript and Cookies must be allowed in your browser. The following table lists the browser requirements for client workstations:

Operating System

IE8

IE9

IE10

Chrome*

Safari 5.x*

Firefox 16.x

Firefox 18.x

& Above

Windows XP

ü

ü

ü

ü

Windows 7

ü

ü

ü

ü

ü

Windows 8

ü

ü

ü

Mac 10.5x

ü

ü

Mac 10.6x

ü

ü

ü

ü

ü Indicates supported browser

*Note: If you are using either Google® Chrome™ or Apple® Safari® as your internet browser, the Help Index may not work as expected. If an index entry refers to more than one Help topic, these browsers do not access those topics from the index.



Last Modified on July 18, 2017