PARENTS - The Sign In or Register buttons above are NOT for the Focus Parent Portal
Please use Google Chrome or Firefox ONLY when accessing the FOCUS Portal. IE and Edge are NOT supported browsers
New LCS Student? Enroll Online!
Is your child currently enrolled in a Leon County School?
This includes LCS Charter schools: School of Arts and Sciences (Centre and Thomasville), Tallahassee School of Math and Science, Governors Charter Academy.

IF YES, STOP!
Online Registration is only for children NOT currently enrolled in any Leon County School.

Parents of children who have attended an LCS School before 2015 but not in the years following are encouraged to complete Online Registration.

Online Application is found here: https://leon.focusschoolsoftware.com/focus/apply/


Please read the on-screen instructions carefully before starting any application.
Focus Parent Portal Instructional Videos
Welcome to the new Focus Parent Portal. This video is a walk-through on how to register your new account using your Parent Portal Letter, add additional children to your account, and some important pieces f information you need to check once you first log in to ensure all of your contact information is accurate
Can be filled out, saved or printed with Adobe Reader

This file is designed to be used if a person has no access to a computer and must fill out the form manually by handwriting the information.
Has Your Contact Info Changed recently?
Is your Contact Information

Missing

?
Is your Emergency Info correct?
Let Us Know!!

---

In an emergency, we need to be able to contact you about your child and their well being -
We are finding that many of our parents -

Have not updated their child's parental contact information.
Do not have

any contact information

on file at all.

Please contact your child's school and update the following with the registrar:

Your Name:
Current Telephone Number**:
Current Home Address:
Current Email Address:
Any other relevant or important information:

** IMPORTANT NOTE: This telephone number will be used to make LCS Autodialed calls. If your primary phone is a cell phone, you are agreeing to receive Autodialed calls on your cell.
Portal Acct Registered? Log in here
REGISTER New Portal Acct /ADD Addl Student to Acct Here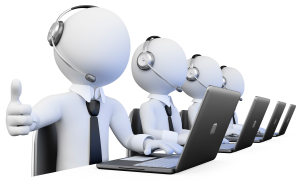 Last Modified on June 5, 2019