Login to Digital Academy and Blended Learning HERE!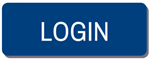 Summer School June 5- July 27.
Click the login button above to log in to our LCVS Digital Academy.
If you have not yet enrolled, click on the tab for Middle School part time or High School part time and follow the enrollment instructions.