Welcome to the Focus Portal page!
Focus Portal Announcements
Verify and Update YOUR Parent Portal Contact Information

- Critical!!

Beginning WEDNESDAY March 18th 2020 parents with portal accounts will be able to update THEIR contact information in the web portal on FOCUS. Do not use the app – login into a browser using Google Chrome or Firefox.
Focus Portal Instructional Videos
Welcome to the new Focus Parent Portal. This video is a walk-through on how to register your new account using your Parent Portal Letter, add additional children to your account, and some important pieces of information you need to check once you first log in to ensure all of your contact information is accurate.
Has Your Contact Info Changed?
Has Your Contact Info Changed recently?
Is your Contact Information

Missing

?
Is your Emergency Info correct?
YOU can now update your contact info in your Focus Portal account!!

---

In an emergency, we need to be able to contact you about your child and their well being -
We are finding that many of our parents -

Have not updated their child's parental contact information.
Do not have

any contact information

on file at all.

Please Log into your Parent Portal account and verify the information shown below is correct. If it is not, please use the PARENT INSTRUCTIONS - HOW TO UPDATE YOUR PARENT CONTACT INFORMATION IN FOCUS

Your Name:
Current Telephone Number*:
Current Home Address:**
Current Email Address:
Any other relevant or important information:

* IMPORTANT NOTE: This telephone number will be used to make LCS Autodialed calls. If your primary phone is a cell phone, you are agreeing to receive Autodialed calls on your cell.

** IMPORTANT NOTE: Address changes require verification and proof of residence prior to the address change being accepted. For addl details on address changes, please visit the Office of admissions website https://www.leonschools.net/officeofadmissions
REGISTER New Portal Acct /ADD Addl Student to Acct Here
Parent Portal Helpdesk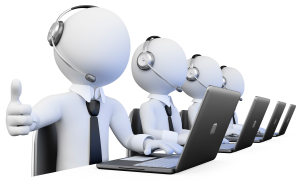 Last Modified on September 7, 2023