Welcome to Leon County Schools
The beautiful city of Tallahassee, Florida is home to the Leon County School District. Our district has over 34,000 students, 2,400 teachers and a total of 4,300 employees. We are committed to providing a world class educational experience in a safe and positive environment.

If we can assist in any way please email us here or call 850-487-7100.

Thank you for your continued support of our school system.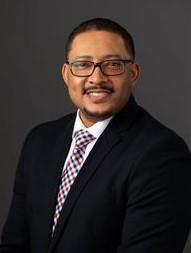 Phone: (850) 488-2636 Ext. 2120
Email:
Degrees and Certifications:
Mr.

James Cole - Director

James Cole - Director
1156 Capital Circle S.W.
Tallahassee, Florida 32304
(850) 488-2636 Ext. 2120 | Fax: (850) 414-9694

Veronica M. Scott, MASS
Executive Assistant
(850) 488-2636 Ext. 2105 | Fax: (850) 414-9694
Maps & Directions to Bus Compounds
Tallahassee, FL 32304

,

FL

32304
Mental Health Resources
The School District of Leon County recognizes that Mental Health encompasses social, emotional, and behavioral health and the ability to cope with life's challenges. LCS's mental health initiatives consist of a continuum of supports for student mental health wellness inclusive of school-based mental health service providers and community-based mental health professionals. Please visit the LCS Mental Health webpage to explore an assortment of supports for students and families to ensure success.
https://www.leonschools.net/mentalhealth
Bus Compound Managers
Appleyard Compound
(All Routes starting with a 1)

Frederick Williams – Compound Project Mgr
538 Appleyard Dr.
Tallahassee, FL 32304
Telephone Number: (850) 488-7572
Fax Number: (850) 488-2594

---

Conner-Lakes Compound
(All Routes starting with a 2)

Reginald Wilson – Compound Project Mgr
3601 Conner Blvd
Tallahassee, FL 32311
Telephone Number: (850) 922-6701
Fax Number: (850) 414-1926

---

Cox Compound
(All Routes starting with a 3)

Fredrick Johnson – Compound Project Mgr
601 Paul Russell Road
Tallahassee, FL 32301
Telephone Number: (850) 922-6727
Fax Number: (850) 410-3074