School Choice is

CLOSED

for the 2023-2024 school year.

Don't forget April 14th is the deadline to accept your pending acceptance. You must make this acceptance by Friday, April 14th, 2023, or your Pending Acceptance will be canceled, and your child will not attend the school or program.
Pending Acceptance Instructions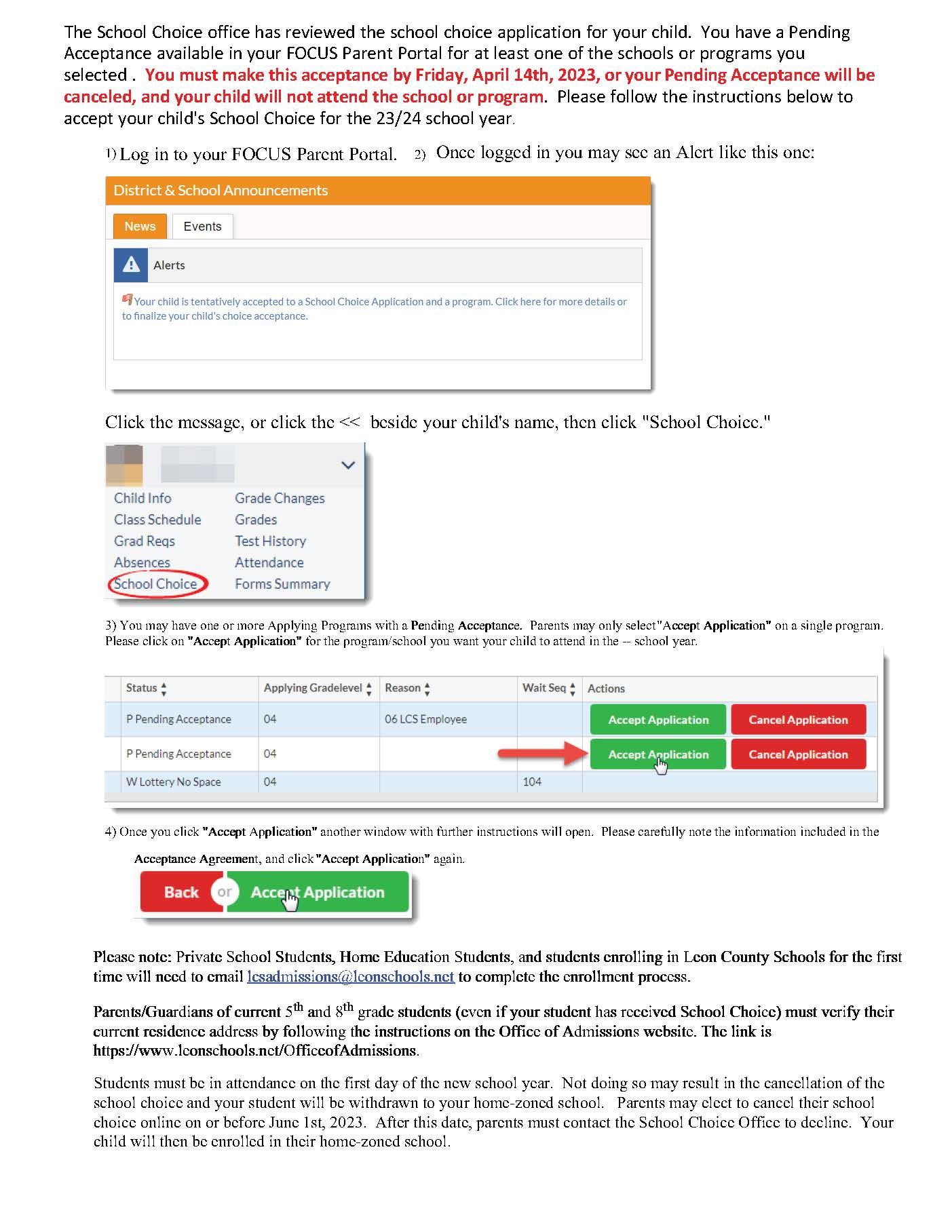 Frequently Asked Questions
School Choice Fast Facts!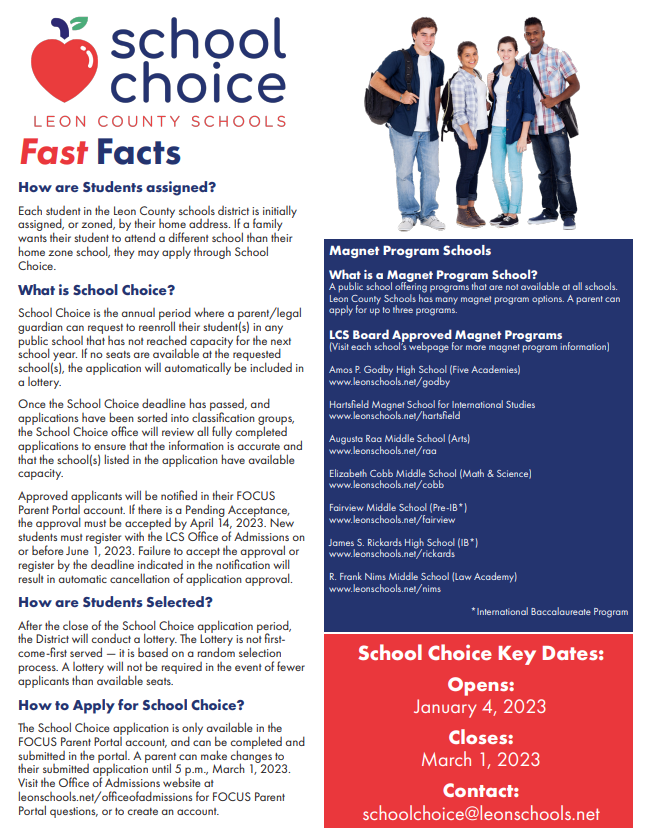 Last Modified Yesterday at 3:39 PM