We are pleased to share that we have adopted Remind, an easy to use communication tool that will allow the school, teachers, students and parents to share one single source for communication.


You can learn more about Remind here and see why we feel it's so important to create faster, easier access to communications

Remind is a safe, secure way for students to connect with their teachers and school-related events, classes, and activities all in one place. The software does not collect or share any personal student information, which is important to us. Best of all, it is very easy to use and will be a great resource for teachers and students.

---

If you have questions, you can contact the following:

Trying to join a class? Use the following:

Text your class @code to 81010
Phone does not support the 81010 short codes (ipad/iMessage??)
Text your class @code to 415-704-8328
or
Text your class @code to 502-694-1142
Remind User Training Resources
Get elementary school parents involved in student learning

Parent communication is key ​for elementary school teachers and administrators. Research shows that the home-school connection is vital for student success, and Remind allows for simple and effective communication that helps parents get involved in their child's learning.

Improve parental involvement to meet Title I requirements

Across the country, Title I schools are being assessed on their ability to engage parents and families in their children's education. With important resources at stake, administrators are working to develop and implement programs that improve parent communication in a meaningful, measurable way.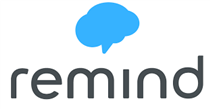 Scott Whittle

Remind System Administrator

Instructional Technology Specialist / Schoolwires / ClassLink
850-487-7357

Jacquelyn Crutchfield

Resource Teacher - Remind Trainer

Kathleen Malloy

Instruct/Curric Resource Dev - Remind Trainer
Last Modified on August 11, 2020