School Hours
Office Hours: 7:45 a.m. - 4:00 p.m.
School Hours: 8:30 a.m. - 2:50 p.m.
Breakfast: 7:45 a.m. - 8:05 a.m.
Supervision Hours: 7:45 a.m - 3:15 p.m.
Due to our dismissal procedures, students will not be dismissed from class between 2:20 and 2:50 pm

Thank you for your cooperation.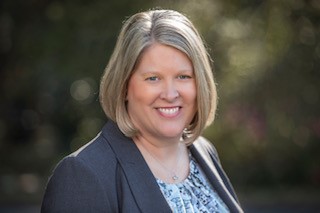 Phone: 850-488-0167
Email:
Degrees and Certifications:
Mrs.

Shannon Davis

I am honored to continue to serve you and your family in the Sabal Palm community! As your principal, I am committed to caring for your children each and every day while providing them with a high-quality education in a safe, friendly environment.

Over the past thirty years, I have worked as a teacher and administrator. In the last three years, I have enjoyed spending time with your children, getting to know their personalities, learning styles, and interests. I plan to celebrate their successes, big and small, as I encourage them every day to let them know they are valued and have a special place in our school community.

My goal is to ensure that all children are healthy, happy, and safe. Our community partnership team will work beside me to ensure that students are supported in wellness, academic support, and family engagement. I plan to work tirelessly to guarantee all of your children have the best possible experiences while at Sabal Palm. Should you ever need to speak with me, my door is always open. You can reach me at the school number 850-488-0167 or email me at daviss5@leonschools.net.

I look forward to continuing the amazing work started at Sabal Palm Community Partnership School!

Shannon Davis, Principal
Nondiscrimination Notice
"No person shall on the basis of sex, gender identity, marital status, sexual orientation, race, religion, ethnicity, national origin, age, color, pregnancy, disability, military status or genetic information be denied employment, receipt of services, access to or participation in school activities or programs if qualified to receive such services, or otherwise be discriminated against or placed in a hostile environment in any educational program or activity including those receiving federal financial assistance, except as provided by law." No person shall deny equal access or a fair opportunity to meet to, or discriminate against, any group officially affiliated with the Boy Scouts of America, or any other youth group listed in Title 36 of the United States Code as a patriotic society.

An employee, student, parent, or applicant alleging discrimination with respect to employment, or any educational program or activity may contact:

Tonja Fitzgerald, Divisional Director
Equity Compliance Officer (Students)
Leon County School District
2757 West Pensacola Street
Tallahassee, Florida 32304
(850) 487-7309
fitzgeraldt@leonschools.net

Wallace Knight, Director
Equity Compliance Officer (Employees)
Title IX Compliance Officer
Leon County School District
2757 West Pensacola Street
Tallahassee, Florida 32304
(850) 487-7210
knightwa@leonschools.net

A student or parent alleging discrimination as it relates to Section 504 of the Rehabilitation Act may contact:

Jennifer Benton, 504 Specialist
504 Specialist
(850) 487-7317
bentonj@leonschools.net
Student Enrollment
Looking to get your student enrolled?
Visit the Office of Admissions Website

Thank you for choosing Leon County Schools. The Office of Admissions is our centralized location to help parents/guardians through the process of enrolling your child into your local zoned school. Our Office of Admissions website will allow you to find all of the necessary information and requirements you will need to get your student properly enrolled quickly!

See full information - https://www.leonschools.net/officeofadmissions
Have some questions you would like to ask the local school staff. See the schools Admissions Liaison contact info below
Say No To Bullying
Please review the following resources to familiarize yourself with what Leon County Schools is doing to prevent bullying, and talk to your child about saying no to bullying.
Student Attendance Information
Anytime your child is absent from school or if you have any attendance related issues, please call the Front Office at 850-488-0167.
Transportation Changes
Transportation changes must be received

in writing

by 2:15 p.m.

Changes in a students' after school transportation must be submitted by a note to the teacher. Please include: child's name, teacher's name, normal transportation, new transportation, and the dates effective. This must be signed by an adult that is listed on the student's green information sheet. There will be NO changes in transportation over the telephone.

Students being checked out of school early must be done before 2:15 p.m.
If you must check out your child(ren) before the regularly scheduled dismissal at 2:50 p.m., you will need to to arrive before 2:15 p.m. To help ensure students' safety, we will not be able to check out students between 2:15 p.m. and dismissal at 2:50 p.m.