Meet the New 2018-2019 Administrative Team!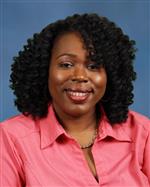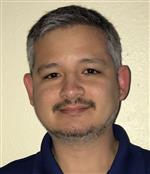 Taita Scott, Principal Randall Austin, Asst. Principal
Wonderful Riley Family,
Words cannot express how blessed and humbled I am to be joining the team of educational professionals, scholars, and families of John G. Riley Elementary! Actually, I am beyond excited…I am ELATED! I believe school is a place to not only teach Reading, Writing, and Math but also serves as a training ground for life. John G. Rileyl is a community where educators and families work together to teach life skills, inspire children to dream, advocate for children, and work together to raise scholars and productive citizens! My goal each day is to ensure that every child makes academic growth as readers, in math, and as critical thinkers! I'm not looking for perfection, but I am BIG on making PROGRESS! Please know that I am working on your behalf to ensure teachers, students, and staff are equipped with all the tools and support they need to be successful!
Riley family, please know and understand, I am excited to begin the journey to serve, support, and continue to lead the path of excellence that has been paved long before my arrival!
For the advancement of our children,
Taita