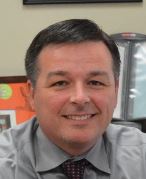 It is hard to believe that the first nine weeks of school has come to a close. I hope that students have settled into their classes and have discovered a sport, club, or organization that meets their interests outside of the classroom. It is exciting to see the number of students who excelled in their academics to start the year, with almost 1200 students made honor roll for the first 9 weeks. I appreciate the character, enthusiasm and love for Lincoln our students have displayed this year and am excited to continue the year in a positive manner.
The first nine weeks of school have been an exciting time at Lincoln. Our student government has done a tremendous job organizing activities for student participation, including Club Rush and Homecoming. Our clubs and athletic teams have had great success, including special recognitions in football, golf, Mu Alpha Theta, NJROTC, swimming, cross country, and volleyball. Four Lincoln seniors have been recognized as National Merit Semifinalists, and three have been recognized as National Merit Commended Scholars.
Lincoln High School has an incredible staff who are engaged in yearlong professional development with a focus on classroom instruction, support services for students, and mentoring in the classroom. We worked closely with our new teachers this year in multiple professional development days. The professionalism and desire to improve displayed by Lincoln teachers is incredible and I know this staff cares deeply about our school and students. Thank you for a great start to the year and I look forward to keeping the momentum we have established throughout the year. Go Trojans!