Follow Us
Lincoln High School utilizes Constant Contact as our List Serv host. In addition to important news and updates, Lincoln e-mails a weekly list serv to update our community on the activities taking place at Lincoln. Click here to sign up!

Lincoln High School tweets important reminders and updates taking place around campus. Our Twitter feed can be viewed at the bottom of our website, or click here to visit our full Twitter pa
Principals Message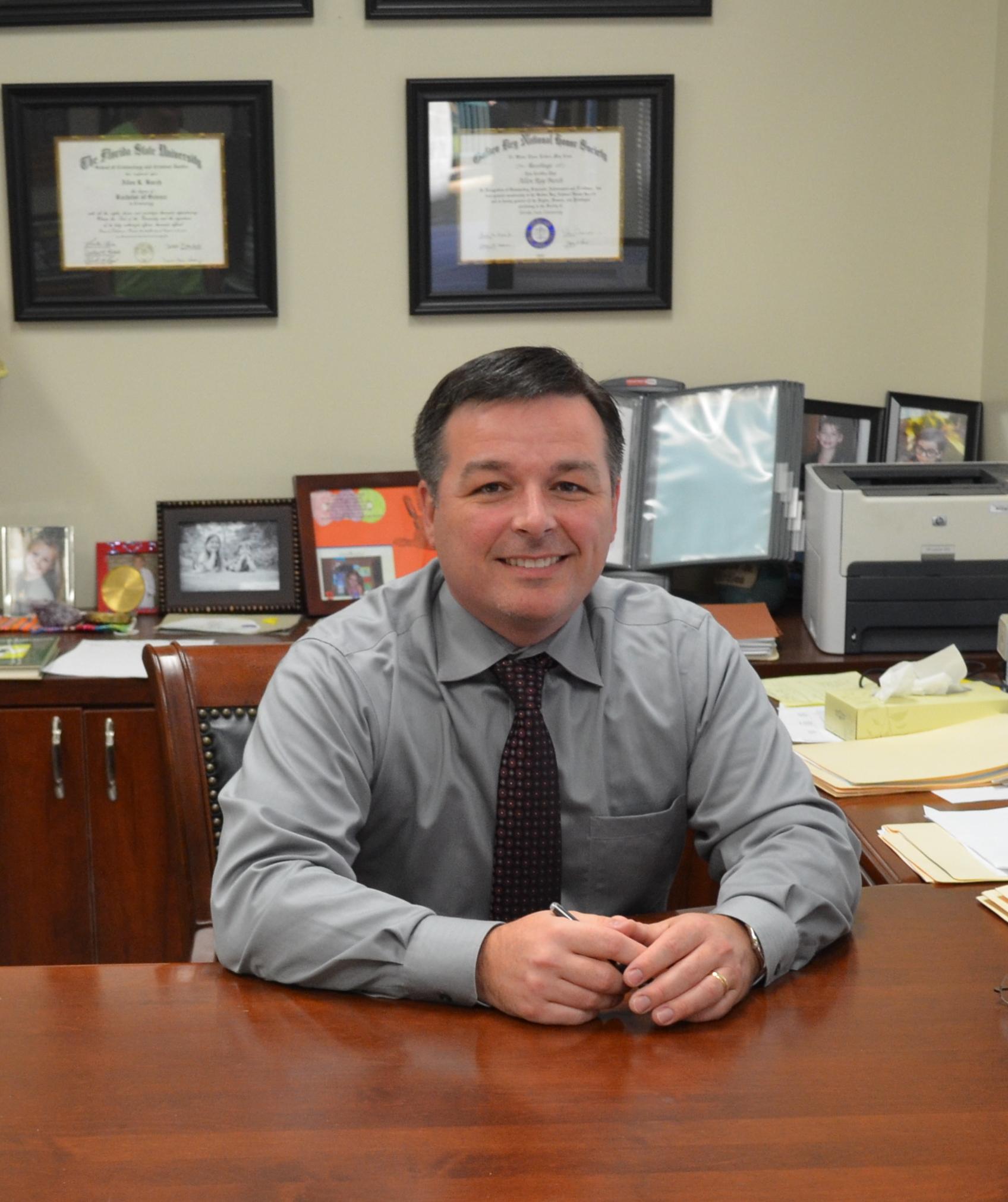 Phone: 850-487-2110
Email:
Degrees and Certifications:
Dr.

Allen Burch - Principal
Important Announcements
2022-2023 Homeroom List

Students will report to their homeroom only on the first day of school, the first day of second semester, and only on other pre-arranged days. Please see the homeroom list below.

Office Hours and Important Links:

Main Office Hours Monday through Friday 7:00 am to 3:00 pm.

Please make sure you are signed up for Lincoln's Listserv to receive important announcements and updates. Click below for additional information on:

Senior Information - Class of 2023
Sign-up for the Class of 23 Senior Remind by texting @lin2023 to 81010

2023-2024 Yearbook

Order your 2023-2024 Lincoln Legend Yearbook Today! Order by December 19, 2023 for a Pre-order Special at $85.

Cost after December 19 is $90, and after March 18 will be $95 (while supplies last!)

Interested in Featuring a Senior in the 2023-2024 Yearbook?

Submit the Senior Tribute Form to Mrs. Melnicoff at melnicoffm@leonschools.net.

Registration Information

The Leon County School's Office of Admissions handles registrations for all elementary, middle and high schools in Leon County. Please visit their website at www.leonschools.net/officeofadmissions for more detailed information.

Once you have completed the registration process, you will receive an email from Lincoln's Admissions Liasion with instructions for course selection and scheduling.
Nondiscrimination Notice
"No person shall on the basis of sex, marital status, sexual orientation, race, religion, ethnicity, national origin, age, color, pregnancy, disability, military status or genetic information be denied employment, receipt of services, access to or participation in school activities or programs if qualified to receive such services, or otherwise be discriminated against or placed in a hostile environment in any educational program or activity including those receiving federal financial assistance, except as provided by law." No person shall deny equal access or a fair opportunity to meet to, or discriminate against, any group officially affiliated with the Boy Scouts of America, or any other youth group listed in Title 36 of the United States Code as a patriotic society.

An employee, student, parent, or applicant alleging discrimination with respect to employment, or any educational program or activity may contact:

Tonja Fitzgerald, Divisional Director
Equity Compliance Officer (Students)
Leon County School District
2757 West Pensacola Street
Tallahassee, Florida 32304
(850) 487-7309
fitzgeraldt@leonschools.net

Wallace Knight, Director
Equity Compliance Officer (Employees)
Title IX Compliance Officer
Leon County School District
2757 West Pensacola Street
Tallahassee, Florida 32304
(850) 487-7210
knightwa@leonschools.net

A student or parent alleging discrimination as it relates to Section 504 of the Rehabilitation Act may contact:

Jennifer Benton, 504 Specialist
504 Specialist
(850) 487-7317
bentonj@leonschools.net
Microsoft Office for Students and Teachers
Leon County Teachers and Staff-

Leon County Schools is proud to announce the new Microsoft Student Advantage Program to students and parents. This program provides free access to Office 365 Pro Plus for students enrolled in school districts that purchase enterprise-level licenses. Leon County Schools meets this requirement!

Any student who is currently enrolled in the Leon County School District is eligible and may download and install Office 365 Pro applications on up to 5 devices (PC, MAC, and/or mobile device).

Click here for more information.