School Hours
School Hours: 8:30 a.m. - 2:50 p.m.
Breakfast: 7:45 a.m. - 8:25 a.m.
Supervision Hours: 7:45 a.m - 3:15 p.m.

Contact Numbers

Front Office: 850.414.5610

Fax Number: 850.414.8163

Extended Day: 850.414.6223

Kitchen: 850.414.9763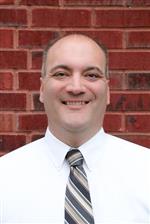 Phone: 850-414-5610
Email:
Degrees and Certifications:
Mr.

Jason Koerner

Dear Conley Family,

I am honored to be your principal and be a part of such a warm, welcoming community! J. Michael Conley Elementary School at Southwood has a reputation for excellence in Leon County. This reputation exists due to the students, parents, teachers, and staff that are a part of our Yellow Jacket family. Our school community works closely with an outstanding group of community and business partners that, together, create a safe, nurturing, and enjoyable learning environment. I am excited to work with so many amazing individuals and I can't wait to see what the school year has to offer!

I hope your visit to our website gives you a snapshot of life at Conley. Please explore the links to find out more about curriculum, programs, and daily events. Feel free to e-mail me with questions, comments, or concerns and I look forward to working with everyone this school year!
Summer Info
Summer Information


Conley's Main Office will be open Monday through Thursday from 8:00 AM until 4:00 PM from June 14th to July 30th.

The office will also be closed July 5th through July 8th.Please call the main office if you have any questions. Have a great summer!

We want our students to continue their academic progress this summer. Please see the list of resources below to help with this process.
Nondiscrimination Notice
"No person shall on the basis of sex (including transgender, gender nonconforming, and gender identity), marital status, sexual orientation, race, religion, ethnicity, national origin, age, color, pregnancy, disability, military status, or genetic information be denied employment, receipt of services, access to or participation in school activities or programs if qualified to receive such services, or otherwise be discriminated against or placed in a hostile environment in any educational program or activity including those receiving federal financial assistance, except as provided by law." No person shall deny equal access or a fair opportunity to meet, or discriminate against, any group officially affiliated with the Boy Scouts of America or any other youth group listed in Title 36 of the United States Code as a patriotic society.

An employee, student, parent, or applicant alleging discrimination with respect to employment, or any educational program or activity may contact:

Deana McAllister, Assistant Superintendent
Equity Compliance Officer
Leon County School District
2757 West Pensacola Street
Tallahassee, Florida 32304
(850) 487-7193
mcallisterd@leonschools.net

Wallace Knight, Director
Title IX Compliance Officer
Leon County School District
2757 West Pensacola Street
Tallahassee, Florida 32304
(850) 487-7193
knightwa@leonschools.net

Tonja Fitzgerald, Director
Equity Compliance Officer (Students)
Leon County School District
2757 West Pensacola Street
Tallahassee, Florida 32304
(850) 487-7309
fitzgeraldt@leonschools.net

A student or parent alleging discrimination as it relates to Section 504 of the Rehabilitation Act may contact:

Jennifer Benton, 504 Specialist
504 Specialist
(850) 487-7317
bentonj@leonschools.net
Student Enrollment
Looking to get your student enrolled?
Visit the Office of Admissions Website

Thank you for choosing Leon County Schools. The Office of Admissions is our centralized location to help parents/guardians through the process of enrolling your child into your local zoned school. Our Office of Admissions website will allow you to find all of the necessary information and requirements you will need to get your student properly enrolled quickly!

See full information - https://www.leonschools.net/officeofadmissions
Have some questions you would like to ask the local school staff. See the schools Admissions Liaison contact info below
Important Files
The supply lists for the upcoming school year are now available!

In an effort to strengthen the partnership between school and home, Leon County Schools have prepared a Read-at-Home Plan to support early literacy. This plan will provide you with activities and a list of online resources you can use with your child.

We are committed to providing an educational setting that is safe, secure, and free from harassment and bullying. A reporting form has been created to appropriately identify, report, investigate, and respond to situations of bullying and harassment. Please make sure you fill in all of the fields of this form so that administration can have a complete report to begin a successful investigation. Print the official LCS Possible Bullying Reporting Form and turn it in to us.