LCS FOCUS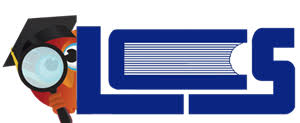 LCS FOCUS Parent Portal will open August 27, 2018, for parents and students. Students will receive a LCS FOCUS Parent Portal letter from their 2nd Period teacher on Monday August 27th. If you are absent, your 2nd period teacher will have your letter. If you don't have a 2nd class please contact the Guidance Office.
Any previous parent portal usernames and passwords have expired and will not work in the new system. Information on creating your new LCS FOCUS portal account will be sent home with your child on Monday, August 27th, 2018.
We ask for your patience as we implement this new initiative district wide.
Parents - Please create your account after receiving their Parent Portal letter from your student's school. You will use a personal email address as your login and be able to create your own password. Parent login credentials should NEVER be shared. Students will have their own Portal access directly through ClassLink.
Students - Access the FOCUS Portal directly through ClassLink. Usernames and passwords are the same as their school network credentials. Students accessing ClassLink from home must use their full username StudentNumber@edu.leonschools.net. For more information on students using ClassLink, please see https://www.leonschools.net/classlink
Once you have created your credentials on the portal, please download the free Leon County District Schools FOCUS app for parents and students. This app is available through the Apple and Android stores. All desktop features are included on the app, including additional options for school notifications.