Welcome to the Leon County School Board

The LCSB is made up of five district-level elected board members, serving four-year terms.

The Board elects the Chair every November.

The School Board meets on the second and fourth Tuesdays of each month.

Time: 6:00 p.m.

Location: Aquilina C. Howell Instructional Services Center


(back conference room) 3955 West Pensacola Street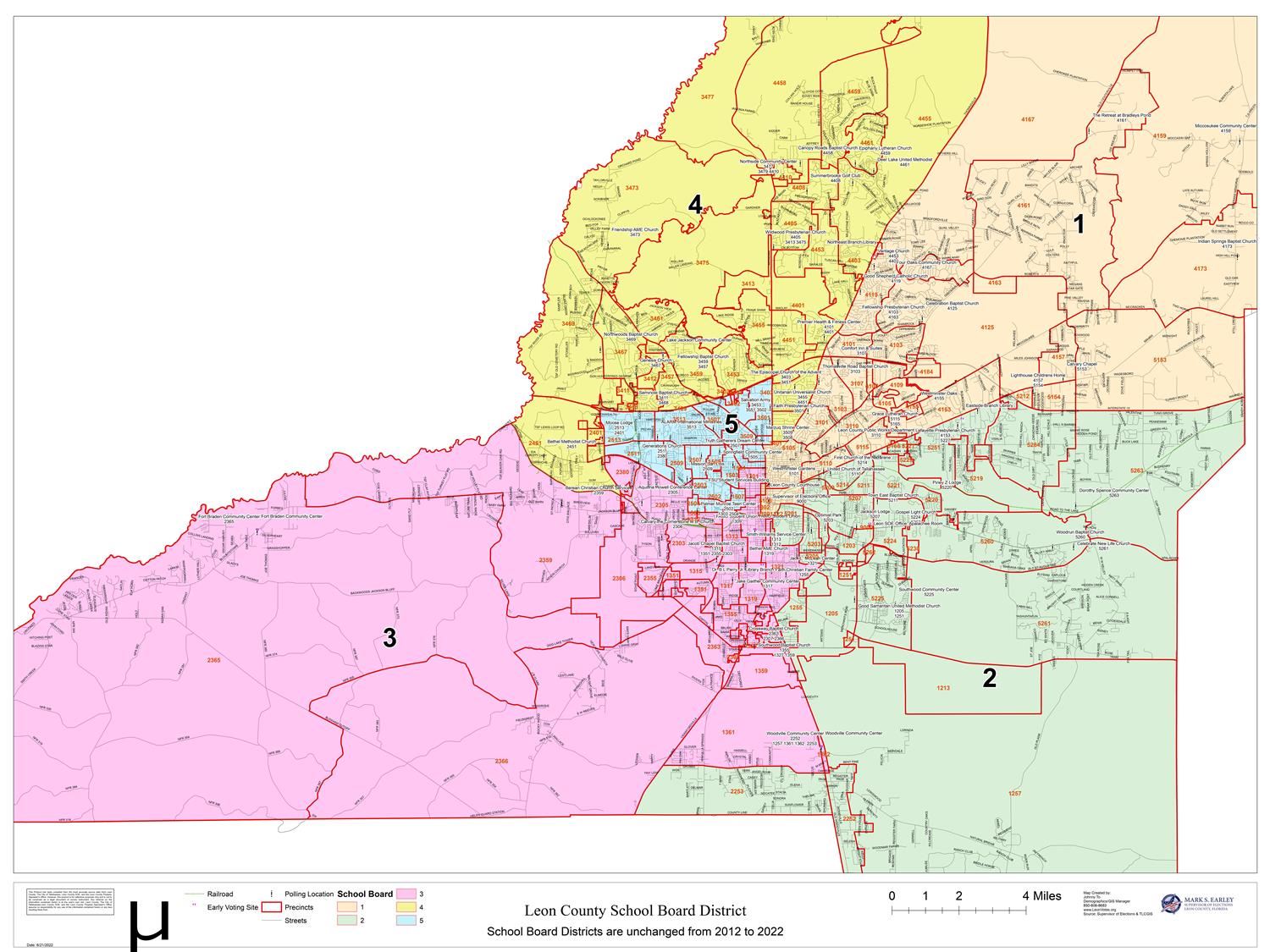 Frequently Asked Questions
I don't have cable. How do I watch the school board meetings?

You can stream the School Board Meetings through our website on any device. For best streaming results, it is helpful to use browsers such as Google, or Firefox.

How do I publicly comment at a school board meeting / participate in the Persons To Be Heard portion of the school board meeting agenda?

The community is invited to attend a school board meeting and submit a request to comment publicly (a form is filled out and collected before the start of the meeting and submitted to the board attorney). For those who are not attending a meeting, but want to submit public comments to be entered into the public record for a particular School Board meeting, you can send an email to Personstobeheard@leonschools.net

How do I find school board meeting agendas?

Click on Board Docs underneath Board Resources on this webpage.
Contact
Dr. Michelle Gayle

Deputy Superintendent

Professional, Intervention, and Community Services

850-487-7177

Jolisa Coffee

Assistant to the Board

Professional, Intervention, and Community Services

850-487-7110
School Board Meeting Calendar