Student Information System Project Site
Executive Summary:




Purpose

The purpose of this document is to provide information to District decision makers regarding the need for a project to select and implement a system to replace the Leon County School's Student Information System (SIS). The executive summary provides historical information on SIS, describes why a replacement is needed, and defines the high-level need, objectives and scope for a possible replacement project. The sections following the executive summary outline proposed project governance, project management strategies and controls that LCS can use in the course of a phased selection and replacement project.

Strategic Business Drivers

The forces urging us forward are particularly strong at this time. These are the primary business drivers:

Changing K-12 education environment

Loss of vendor support

Declining use at peer districts

Dated technology

Staffing concerns

Opportunities presented by new technology

User support for change

These business drivers push us forward from a risk and compliance standpoint, and/or pull us forward from an opportunity standpoint. Student Information Systems play key roles in fulfilling our mission and in meeting the strategic initiatives of the District.




Project Vision

Provide a transparent, accountable and representative process to evaluate and select a new student information system for Leon County Schools, that takes into account the future business and technical needs of the district, student, faculty and staff.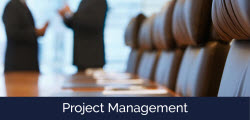 Chris Petley

Communications Manager
850-694-3009

Johnny Nash

Project Director
850-487-7522

Lara Bunkowske

Associate Project Manager

Scott Whittle

PMO Web Resources/SharePoint
850-487-7357



SIS PMO Project Templates
Last Modified on April 9, 2020