School Choice is OPEN!

January 4th through March 1st, 5 PM

The application is in your PARENT PORTAL

1. NEW Student Registration

Create your parent portal.

Register your student and add her/him to your portal. Then you will have access to the School Choice Application which is located under your student's name.

Application deadline is March 1st at 5pm

2. Enrollment beings early April

We are not currently processing next year enrollments. We will place your ticket on hold. You will get an email in early April confirming enrollment for the 2023-2024 school year. If you have not heard from the Office of Admissions by April 15th, please email lcsadmissions@leonschools.net so we can look into your enrollment.
How to apply for School Choice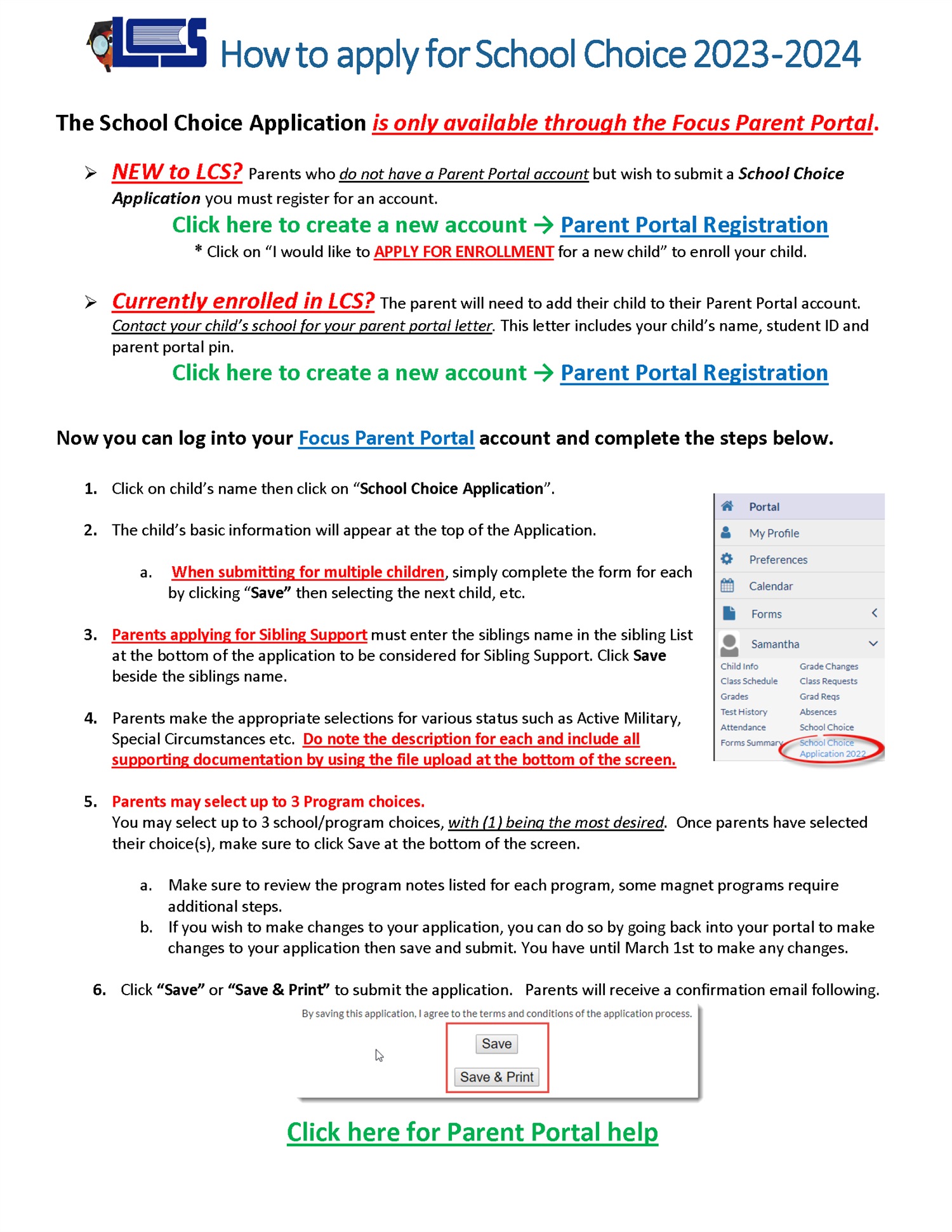 Frequently Asked Questions
School Choice Fast Facts!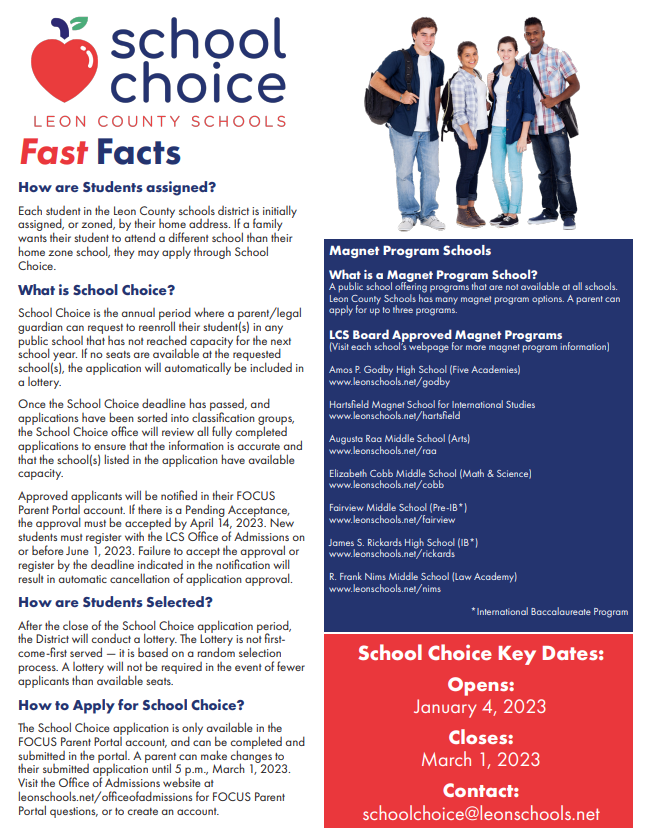 Hardship Instructions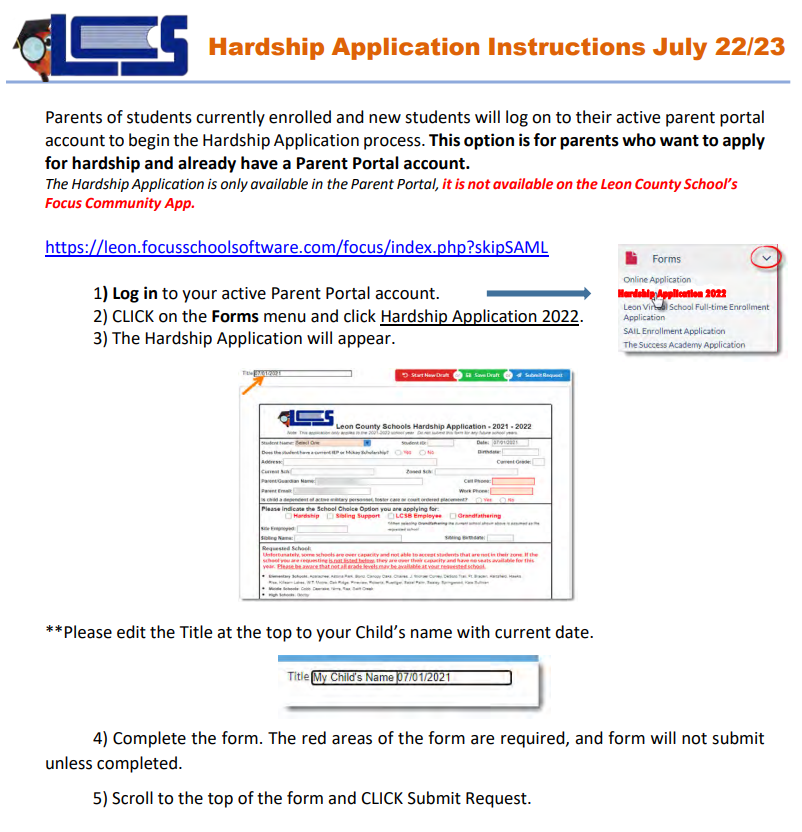 Last Modified on January 23, 2023