New Opportunity - Dr. Alain Locke Oratorical Contest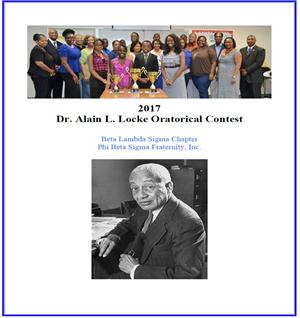 Parents and NAS Students,
I encourage you to try out for this competition. It is a wonderful stepping stone in preparation for your growth in the area of Public Speaking. Please let me know if you will sign up. Dr. JJ
Malinda W. Jackson James, Ph.D.
M.W. James & Associates, LLC
8688 Alexandrite Court
Tallahassee, FL 32309
850-878-8770
"Not everything that is faced can be changed, but nothing can be changed until it is faced."
-James A. Baldwin