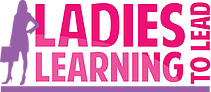 PRESS RELEASE
FOR IMMEDIATE RELEASE March 7, 2017
FOR MORE INFORMATION, CONTACT:
British Solomon
Marketing & Communications Coordinator
Ladies Learning to Lead (L3)
901-574-2465
british@l3ladies.org
7th Annual L3 Leadership Conference Offers Scholarships for Girls to Attend
TALLAHASSEE-Ladies Learning to Lead (L3) will host their 7th Annual Leadership Conference for middle school and high school girls on May 19th and 20th at Florida State University's Center for Leadership and Social Change.
Applications are now being accepted from girls in the State of Florida and South Georgia for this fun, two-day overnight event. Young ladies will learn about STEM careers, entrepreneurship, college preparation, and have an opportunity to network and gain mentorship from influential women from across the U.S. Workshops and sessions will focus on professional development in the areas of resume writing, interview preparation, professional dress, self-esteem building, health and wellness, financial management, and more.
From the help of sponsors like Florida Blue, Walmart, and Comcast, along with local donors, L3 is providing scholarships to 200 young ladies this year. Girls must complete the college-focused application, which will require an essay, GPA of 2.0 or better, and community leadership and service. Applications will be reviewed and accepted based on all requirements. The scholarship includes lodging, meals, and materials. L3 also provides business clothing, business cards, gifts, and major prizes like Disney World tickets for top applicants. The application deadline is March 31, 2017. Girls can apply online at www.L3ladies.org.
For those interested in giving, L3 is in need of in-kind items for the girl's bags, business clothing, and sponsorship, which is $150 per girl. For giving online visit the L3 website at www.L3ladies.org or contact Executive Director, Samantha Vance at 850.445.3144 or sam@l3ladies.org.
Ladies Learning to Lead is a 501(c)3 non-profit organization whose mission is to empower young ladies to become leaders by building confidence, character, and leadership skills to prepare them for college, careers, and life.