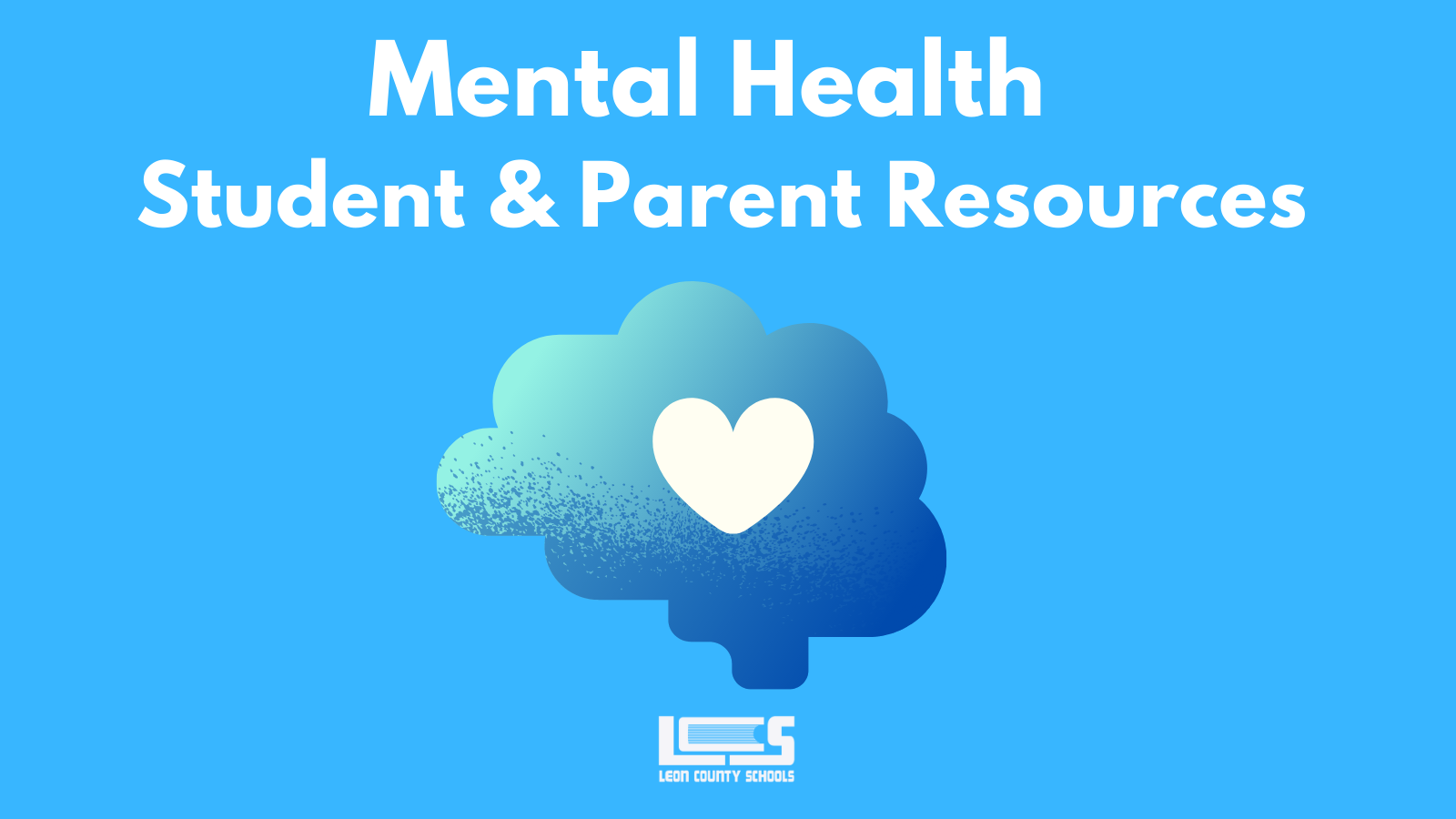 Mental Health Information for Students & Parents

If you or your student is in a crisis, experiencing difficulty, or suicidal thoughts, here are some things that you can do immediately:

Talk to a family member; or

Talk to a school guidance counselor or school administrator; or

Dial 2-1-1 or (850) 617-6333; or click on this link: 211 Big Bend Resource Directory
Call Apalachee Mobile Response Team (MRT): (800) 342-0774; or
Call the National Suicide Hotline at 9-8-8; or
Text NAMI to 741-741 to be connected to a free, trained crisis counselor on the Crisis Text Line.
Call LCS Safety & Security Center 850.922.KIDS(5437) 24/7 HOTLINE
If you or someone you know is in a crisis or emergency, call 9-1-1 immediately.

"If you see something, hear something, say something!" 850.922.KIDS (5437)

Available 24 Hours Every Day

The National Suicide Prevention Lifeline is a national network of local crisis centers that provides free and confidential emotional support to people in suicide crises or emotional distress 24 hours a day, 7 days a week. We're committed to improving crisis services and advancing suicide prevention by empowering individuals, advancing professional best practices, and building awareness.

Hope for Healing navigates the many ways Floridians can access help for mental health and substance abuse.

Mobile Response Team (MRT)

1-800-342-0774

The MRT is a 24/7 on-call crisis intervention service provided through the Apalachee Center, Inc. MRT provides emergency behavioral health assessment, and diversion alternative to inpatient treatment when appropriate.

Know the Signals of A Student's Mental Health

Neighborhood Medical Center, the Foundation for Leon County Schools and Leon County Schools have partnered to produce two exceptional public service announcements designed to engage our students and parents on the subject of mental health assistance. We invite the community to learn how to listen out for the signals that are being sent every day. Together we can work to end the stigma and help provide a pathway towards resources.

The commercials feature student actors who attended Leon County Schools.