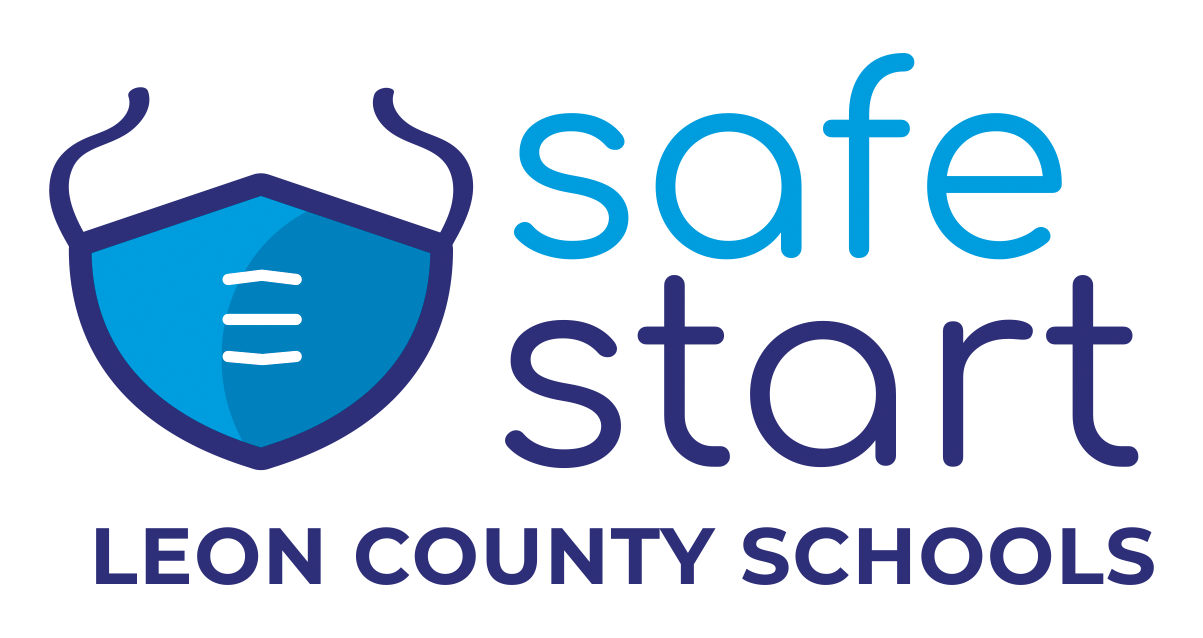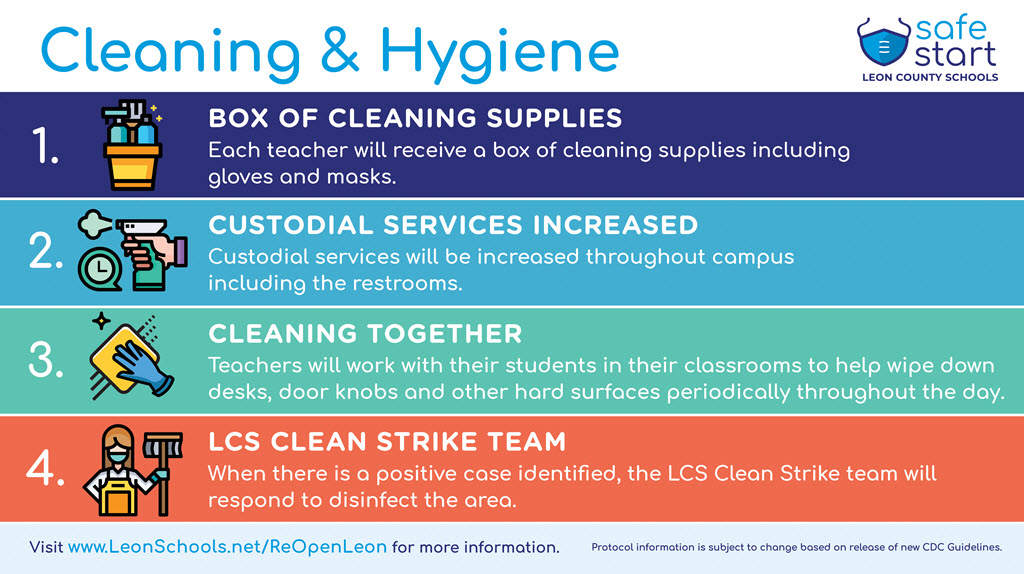 Each campus will designate a COVID Campus Contact who will work closely with school and district staff to ensure safety precautions are in place.

Staff will have hand sanitizer for student use and/or hand washing will be strongly throughout the day. Hand washing protocol will be strictly encouraged between classes

Developing a disinfecting protocol for drinking fountains, along with other frequently touched surfaces.

Designating isolation rooms and isolation protocols for symptomatic students or staff

Training all district and school-based staff in the participation of sanitation and cleaning of high touch surfaces and other areas

Installing plexi-glass shields where needed

Upgrading HVAC filter replacement protocol

Using appropriately identified disinfectant to continuously clean high touch areas

Creating and implementing a "Strike" team to deep clean to eradicate the spread in known contamination areas

Providing teachers with supplies to clean student desks and materials throughout the day, periodically.
Last Modified on August 30, 2020