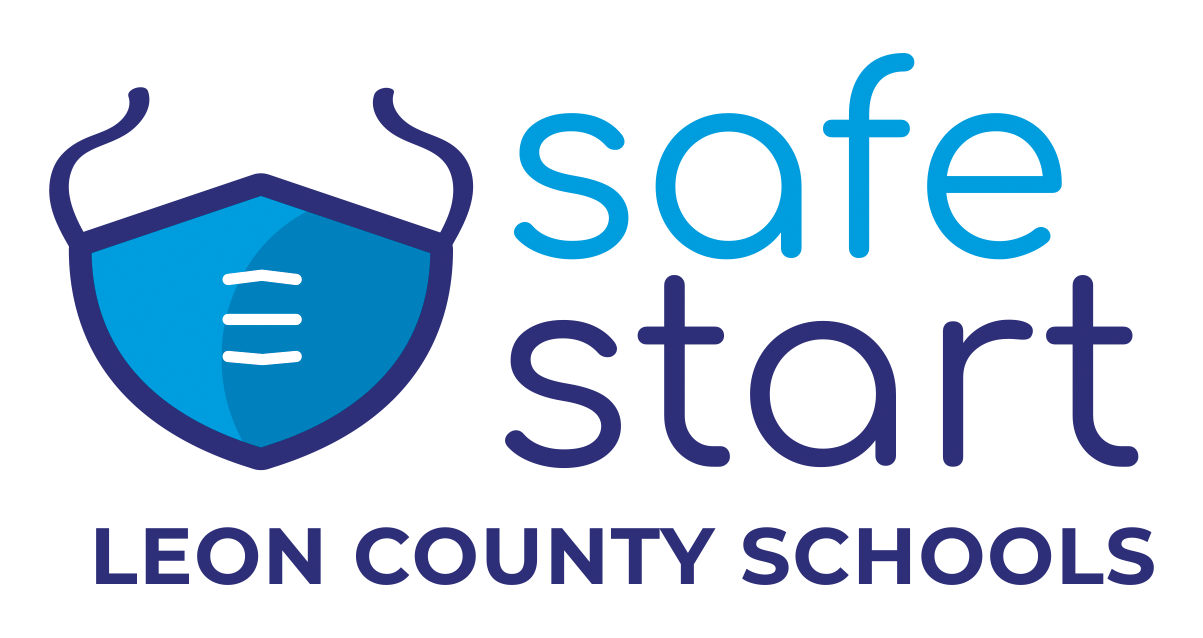 Safe Start - Teachers and the Classroom
On Campus/In Person Learning
In person learning is available to all students on all campuses and will begin on Monday, August 31.

Students will have limited exposure and remain in co-horts as much as possible:

Elementary teachers may switch classrooms

Middle and High Schools will implement a block schedule and alternate daily between 3 classes on one day and a different 3 on the following day. This will limit the class transitions and decrease student/teacher and student/student content by 50%.
All Florida Standards including The Florida Standards, the Next Generation Sunshine State Standards, and others aligned to specific subject areas will be taught in their entirety.

Students who receive services or accommodations through exceptional student education, gifted and/or talented, 504, or English Language Learner education will continue to receive their identified, appropriate support and services.

Standards from the final quarter of the 2019-20 school year will be incorporated in the 2020-21 curricula to mitigate any learning gaps resulting from the Spring, 2020 school closures due to COVID-19.
Students participating in on campus instruction will use devices to access lessons, instructional materials and activities, and assessments.

Devices will be used for real time communication and collaboration between the teacher and the students, including those students that are learning at home.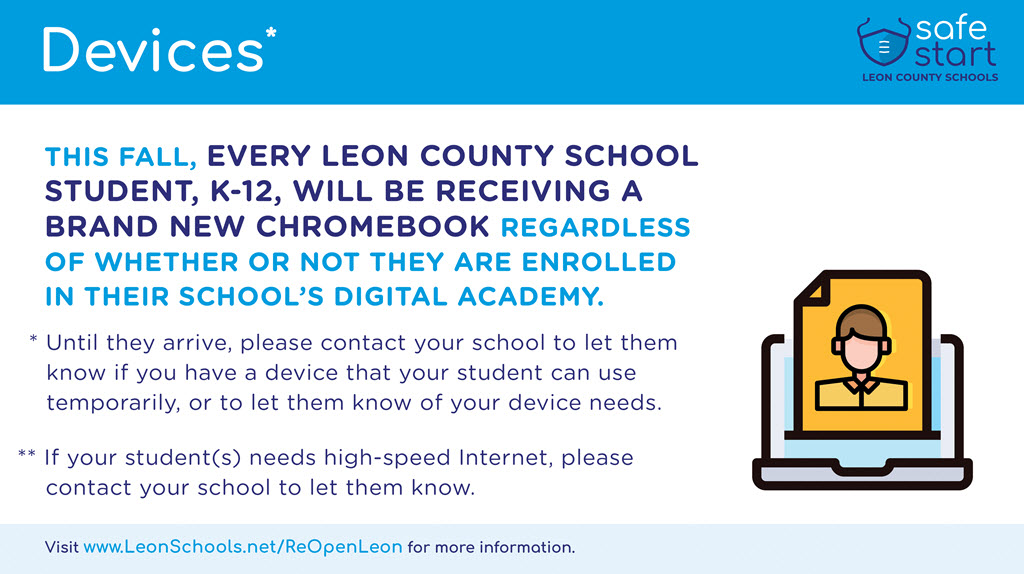 Last Modified on August 30, 2020