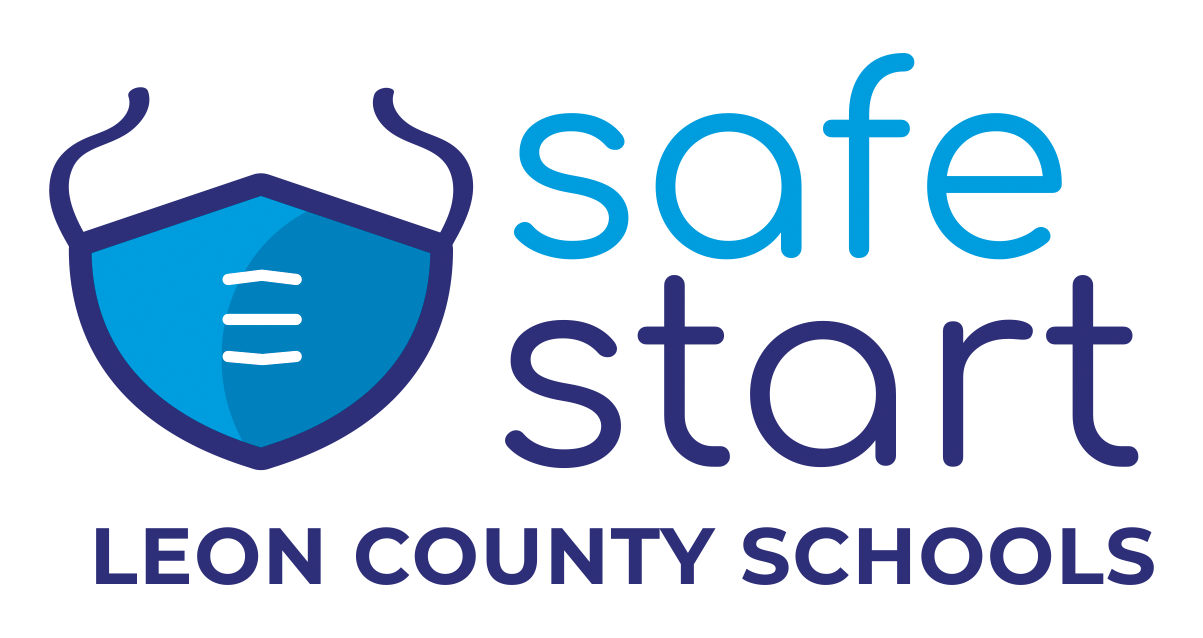 Safe Start: Social Distancing at School
Social Distancing: Classrooms & Hallways
The number of students attending in-person classes will determine class size. Desks and tables will be as socially distanced as much as allowed by the square footage of the room. Class size will be limited when a minimum of 3 feet of social distancing cannot be reached.

Where possible, individual desks will be used facing one direction with 6 feet of space between them.

Students will walk single file in hallways and use hand sanitizer as often as possible. No lockers will be used.
Social Distancing: Bathrooms
Everyone must wear their face covering while in the restroom.

If there are students in the restroom waiting for a stall, students must wait outside in the hallway until a student leaves, using the floor markings for space.

After washing hands thoroughly students must immediately return to their classroom.
Social Distancing: Activities & Playgrounds
When feasible and appropriate, it is preferable that students gather outside while also social distancing.

Students who are exercising may remove their face coverings as long as they maintain six feet of distance from other students.

Mask storage procedures will be developed by campuses to ensure masks stay clean and separate when not on the student.

The use of playground equipment will be limited based on the need to continually clean the space. Students will be made aware of the importance of maintaining social space while in outdoor spaces. Classes will not intermingle students and each student group must maintain distance from other groups of students.
Social Distancing: Visitor Practices
While it is not possible to eliminate all risk of furthering the spread of COVID-19, research has established that social distancing is key to reducing the virus' likelihood of spreading.

Campus Visitors will be limited to:

Contractors,

Emergency Personnel,

Mail,

Parents and Guardians (front office), and

others determined by site administrators
Last Modified on August 30, 2020