Each week, use the ASSIGNMENT tab (to the left) to see the work for that week. You may scroll <> back to previous weeks if you are behind or need to reread etc.

Assignments will mostly be assigned and completed in TEAMS, with a few exceptions.

NOTE: some students in 3rd, 4th and 5th periods have 2 science teams. These are the icons for the Team you want to use.

3rd 4th 5th


Please contact me if you have not received an email or if you have any questions. We will navigate this new world together!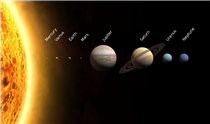 Welcome to Mrs. Vigue's class for 8th grade science at Montford Middle School! Be ready to explore, experiment and learn about yourself and the world around you.