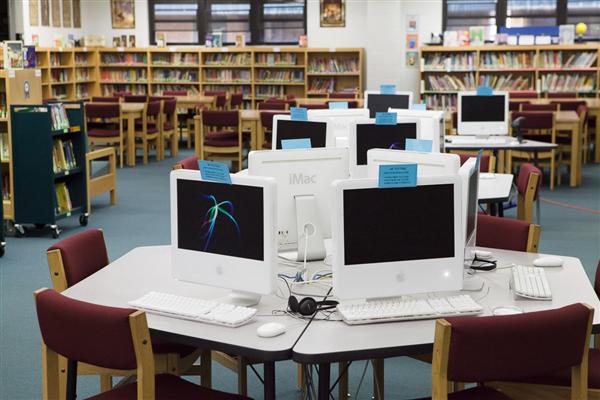 Welcome to the Hawks Rise Media Center!

Media Center Hours
Students may visit between 8:30 - 2:30 each day. Many Kindergarten - third grade classes also come as a class during scheduled times 2-3 times a week.

Student Checkout
Kindergarten students may check out 1 book to keep in their classroom. Students 1st through 5th grade may check out 3 books. The checkout period is 2 weeks.

Destiny Card Catalog
To view books in our library collection, please visit our online card catalog.
https://search.follettsoftware.com/metasearch/ui/11805

Accelerated Reader (AR)
We recognize the benefit of the Accelerated Reader program in encouraging reading and developing comprehension skills. We use the AR Renaissance Place database, so we have access to all the AR quizzes. This allows students to quiz on books besides those in our library. To see if there is a quiz available for a particular book, go to
http://www.arbookfind.com

AR Levels


Download an AR Levels chart in pdf format below.

Renaissance Home Connect
Keep track of your student's AR progress with Renaissance Home Connect. Log on using your child's username and password to view quizzes taken and progress toward reaching goals.
https://global-zone20.renaissance-go.com/studentprogress/homeconnect? t=60132
The Sunshine State Young Readers Award (SSYRA) is a statewide reading motivational program for students in grades 3 through 5. The purpose of the SSYRA Program is to encourage students to read independently for pleasure and to read books that are on, above, and below their reading level in order to improve their reading fluency. Readers of 3 (or more) will be able to vote for their favorite in the spring.

The mission of the SSYRA Jr. program is to develop student interest in reading for pleasure by exposing them to a wide range of literature. Students are encouraged to listen to these books read to them, read them in a small group setting, or read independently to develop skills in fluency and comprehension. Students will be eligible to vote in the spring after listening/reading at least three of the books.
Here is the chart of AR levels by color. These colors are specific to Hawks Rise. There is not a universal color system.