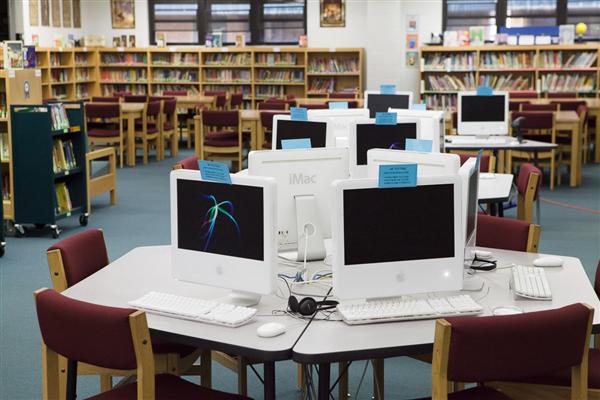 Welcome to the Hawks Rise Media Center. This year looks different than usual but we are still working hard to match students to books!

Join the HRES Media Remind group to get messages about when your books are ready for pickup and occasional announcements of media center events.


Media Center Hours
Students may visit only during scheduled class times this year. Books placed on hold through Destiny Discover will be delivered to classrooms for brick and mortar students or placed outside for pickup for Digital Academy students. Our aim is to distribute available holds placed by 8:30 am out that day. Parents of Digital Academy students will be notified that their child's holds are ready through the Remind app. The pickup/book return cart is outside the front office from 8:00 am - 4:15 pm school days.


Student Checkout
Kindergarten students may check out 1 book to keep in their classroom. Students 1st through 5th grade may check out 3 books. Additional books (for a total of 5) may be checked out when a parent accompanies a student. The checkout period is 2 weeks.

Destiny Card Catalog
To view books in our library collection, please visit our online card catalog.
https://search.follettsoftware.com/metasearch/ui/11805


Accelerated Reader (AR)
We recognize the benefit of the Accelerated Reader program in encouraging reading and developing comprehension skills. We use the AR Renaissance Place database, so we have access to all the AR quizzes. This allows students to quiz on books besides those in our library. To see is there is a quiz available for a particular book, go to
http://www.arbookfind.com

AR Levels


Download an AR Levels chart in pdf format below.

Renaissance Home Connect
Keep track of your student's AR progress with Renaissance Home Connect. Log on using your child's username and password to view quizzes taken and progress toward reaching goals.
https://global-zone20.renaissance-go.com/studentprogress/homeconnect? t=60132



Here is the chart of AR levels by color. These colors are specific to Hawks Rise. There is not a universal color system.
Resources for learning at home during COVID-19

Check out these resources for parents and students.