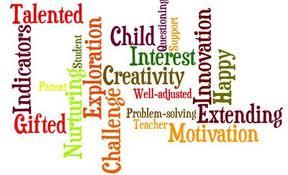 At Hawks Rise, our gifted program for qualified students is called ACE (Advanced Curriculum Enrichment). Kindergarten through second grade gifted students meet for 30 minutes several days a week with Mrs. Lisa German. Third through fifth grade students meet once a week with Mrs. Amy Franklin. All grade levels of ACE meet in the gifted classroom.

In ACE, we challenge students to stretch their thinking beyond what is presented to them through the traditional grade level curriculum. ACE class also provides an environment to bring together high-level thinkers where we can dive deep into discussions and investigate topics the students are interested in. For several weeks at a time, we focus on unit topics incorporating all subject areas in relation to the unit. We integrate STEM principles (science, technology, engineering and math) through hands-on activities correlating to each unit of study and we build critical thinking skills through logic problems and brainteasers. We also incorporate the use of technology like coding, robotics and 3D printing. As an enrichment program, the students do not earn formal grades from ACE class. However, the student and parent will receive feedback in the form of a rubric reviewing their child's progress for each unit.

In ACE we encourage our students to "Open Their Minds" and challenge themselves to reach their full academic and personal potential. We guide the children to persevere with problem solving and having a never-give-up attitude. We also teach the students how to be humble about their gifts. We talk about many different gifts that humans can have and how we can use our gifts to make the world a better place.
1.

Mrs. Amy Franklin
3rd, 4th & 5th Gifted

2.

Mrs. Lisa German
1st & 2nd Grade