Music from a Distance with Mrs. Sullivan
Hello Everyone!

Wow I miss you all so much! I love our Hawks Rise Family and it has been difficult for me not to see you all everyday! I thought I would update you all and let you know what I have been doing since we have been out of school! I am currently in Valdosta, GA with my family on a tree farm. My husband's family lives here and invited us to stay while we are out of school. We have been helping with the trees, spending lots of time outside, and of course I have been getting lots of fun music lessons together for you! I hope you are all well and healthy. Please email me or message me on Teams if you would like to share what you have been doing. I would love to hear from you.

Musically Yours,

Mrs. Sullivan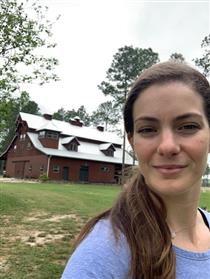 Frequently Asked Questions About Music Assignments for Distance Learning
How often should we be doing a music assignment?

There will be one music assignment every week. The assignment will take anywhere from 20-30 minutes. There is an option to spend more time if the student desires.

When do I do my assignment?

Anytime you can during the week that it is due.

How do I submit my completed music assignment?

In the Quaver lesson for the week, there will be a "Lesson Complete" slide. Answer the question(s) in this slide. This is what tells me you have completed the lesson.
Mrs. Sullivan's Contact Information
My office hours are from 10:00am-12:00pm Monday-Friday. I am available via email at Sullivanj1@leonschools.net or you can message me through Teams. As I mentioned above, I would love to hear from you all.
Last Modified on April 20, 2020