School Hours
School Hours: 8:25 a.m. - 2:50 p.m.
Breakfast: 7:45 a.m. - 8:25 a.m.
Supervision Hours: 7:45 a.m - 3:15 p.m.
Important Phone Numbers:
Phone: (850) 487-4733
Fax: (850) 488-6971
Lunchroom: (850) 414-2643
Media Center: (850) 487-2414
Guidance Department: (850) 488-6180
Extended Day Program: (850) 414-2649
Pre-Kindergarten Program: (850) 410-3420
Transportation Department: (850) 488-2636
Principal's Message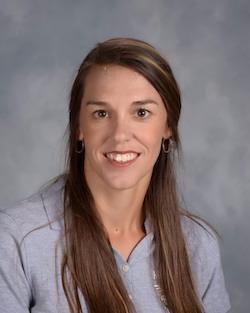 Phone: (850) 487-4733
Email:
Degrees and Certifications:
Hawks Rise Students:
Our Vision
Our Vision is to guide students to realize their full potential.

Hawks Rise Expectations
Have respect.
Act responsibly.
Work hard.
Keep a positive attitude.
Stay safe.

Hawks Rise Promise
I am a member of the Hawks Rise family.
I am productive.
I allow others to be productive.
I respect others and their property.
And I will do my best today.
Nondiscrimination Notice
Nondiscrimination Notification and Contact Information

"No person shall on the basis of sex (including transgender, gender nonconforming and gender identity), marital status, sexual orientation, race, religion, ethnicity, national origin, age, color, pregnancy, disability or genetic information be denied employment, receipt of services, access to or participation in school activities or programs if qualified to receive such services, or otherwise be discriminated against or placed in a hostile environment in any educational program or activity including those receiving federal financial assistance, except as provided by law." No person shall deny equal access or a fair opportunity to meet to, or discriminate against, any group officially affiliated with the Boy Scouts of America, or any other youth group listed in Title 36 of the United States Code as a patriotic society.

An employee, student, parent or applicant alleging discrimination with respect to employment, or any educational program or activity may contact:

Dr. Kathleen L. Rodgers
Equity Coordinator (Students)
Title IX Compliance Officer
(850) 487-7306 rodgersk@leonschools.net

Leon County School District
2757 West Pensacola Street
Tallahassee, Florida 32304

Deana McAllister
Labor and Relations
Equity Coordinator (Employees)
(850) 487-7207 mcallisterd@leonschools.net

A student or parent alleging discrimination as it relates to Section 504 of the Rehabilitation Act may contact:

Karin Gerold
504 Specialist
(850) 487-7160 geroldk@leonschools.net
Hawks Rise is a Blue Ribbon School
PikMyKid App
NEW dismissal procedures -- PikMyKid app

In our ongoing efforts to enhance your child's safety and simplify dismissal… We have implemented PikMyKid. Using this new way of dismissal allows the parent to "annouce" their arrival in the afternoon. The student will see the announcement and head to parent pick up from their classroom. Parents can also change their child's mode of transportation and delegate someone different to pick them up after school.