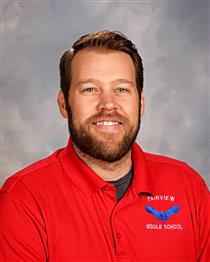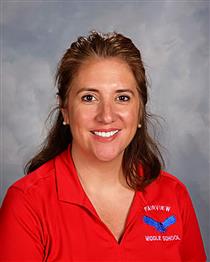 850.488.6880

ACADEMICS BA, Elementary Education, Flagler M.Ed, Educational Leadership, Grand Canyon University CERTIFICATIONS CURRENTLY HELD English For Speakers Of Other Languages (Esol), Endorsement Mathematics, (Grades 5 - 9)Educational Leadership, (All Levels)Elementary Education, (Grades K - 6)Microsoft Certified Educator (Microsoft in Education, MIE, Certified Instructor)
Mr. Cameron 8th LA & IB Prep Coordinator
I was born in the suburbs of Toronto, Ontario, and I am still today a proud Canadian citizen. Later, during my middle school years, I moved to Wisconsin, and then a few years down the road moved to Broward County, Florida. Florida State University was the only college in the state of Florida that I wished to attend (Go 'Noles!), and I proudly graduated Summa Cum Laude, with a degree in English Education, in 2007.

I have been teaching at Fairview since the fall of 2007, and a member of the IB Prep program since 2008.

Outside of school, I love hanging out with my wife, Jennifer (also a teacher), and my sons, August and Adrian. I also spend way too much time discovering new books and authors to read, and new music to listen to. On the weekends I can be found grading essays and cheering loudly for the Seminoles and Packers.
Mrs. Eileen Mayer, APC & IB Prep Coordinator
I have attended Leon County public schools since moving to Tallahassee in 1989. I graduated from Leon High School, earned my BA in Elementary Education from Flagler College in 2003, and my Master's Degree in Educational Leadership from Grand Canyon University in 2011. I began teaching Grade 6 Math in 2004 at Fort Braden School and moved to the IB Prep Program in 2008; I primarily taught Grade 6 Math my whole career until 2015 when I moved to be the IB Coordinator. In 2011 I created the IB After-School Program which is still in effect today.

I have been awarded the Seed Pearl Award of Excellence (2006), was recognized as a High Impact Teacher for LCS (2011-2016), FMS Teacher of the Year (2013), and Assistant Principal of the Year (2019).

My spare time is spent reading, crocheting, DIY-ing, and spending time with my husband and our five kids.