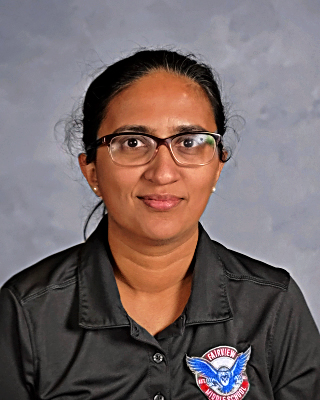 Phone:
Email:
Degrees and Certifications:
M.S Mathematics Teaching, 2015, Florida State University; Ph.D Physics, 2008, Indian Institute of Technology - Madras, India Certifications: Mathematics 6-12 and Physics 6-12.
Dr.

Kurian Pushpa

I was born in India and moved to United States in 2008. I have been living in Tallahassee with my family since 2009. I obtained my M.S and Ph.D degrees in Physics from the Indian Institute of Technology Madras (IITM), India. I attended Florida State University to obtain my second M.S degree in Mathematics Teaching. I have taught different courses in Mathematics at the high school level at LCS system from 2015-2016. and started working with the IB Prep program at Fairview from 2017 onwards. I enjoy working with young, bright math minds to sharpen their critical and creative thinking skills, problem solving, communication and collaboration skills, to get them better prepared to face their future endeavors with confidence.

I am also the coach of the Fairview Math Competition Team, and my team have won titles including State Mathcounts Championship in 2019 and Big Bend Chapter Championship in 2018, and 2019. I also served as the coach of the State of Florida Math Team for National Mathcounts in 2019 and this team placed SECOND in the nation. Outside of school, I love spending time with my husband, Mathews, and my sons, George and Jacob. I also spend time reading books, gardening, cooking, baking and travel.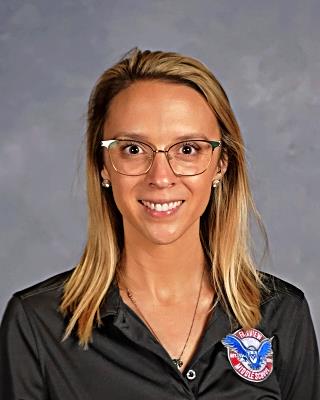 Phone:
Email:
Degrees and Certifications:
BA, English Education, University of North Florida Reading Endorsement ESOL Endorsement Gifted Endorsement
Mrs.

Brittany Adams

I grew up right here in Tallahassee and loved it so much that I moved back to start teaching here after graduating in Jacksonville (2013). I previously taught 6th grade Language Arts at Fort Braden School for five years. In that time, I obtained three endorsements added to my teaching certificate to help better serve a wide population of students. I am also our schools Gifted Coordinator

In my spare time, I enjoy saltwater fishing on our boat that my amazing husband built himself. We go camping quite frequently and enjoy spending time outdoors. I also enjoy quality time with our adorable rescued pets, Merlin and Marty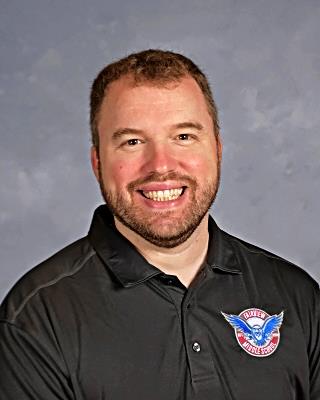 Phone:
Email:
Degrees and Certifications:
B.S. Elem. Ed. 2005, Florida State University M.A. Education Administration 2017, University of South Dakota ESOL, Integrated Curriculum Grade 5-9 Elem. Ed K-6
Mr.

Daniel Johnson

I was born and raised in Orange City, FL. (between Daytona and Orlando). I graduated from DeLand High School in 2001 and moved to Tallahassee to attend Florida State University. I graduated from FSU with a degree in Education in 2005 and with a degree in Administration from the University of South Dakota in 2017. I interned at Caroline Brevard Elementary and I have been teaching all grade levels since 2004 at Fairview Middle School in the social studies department.

I have had the pleasure of serving in several roles on campus, which have included being a team leader, department head, the United Way representative and currently heading our 21st Century after-school program. In my spare time, I love travelling with my wife, daughter and son, playing any kind of music, reading, and attending events for FSU.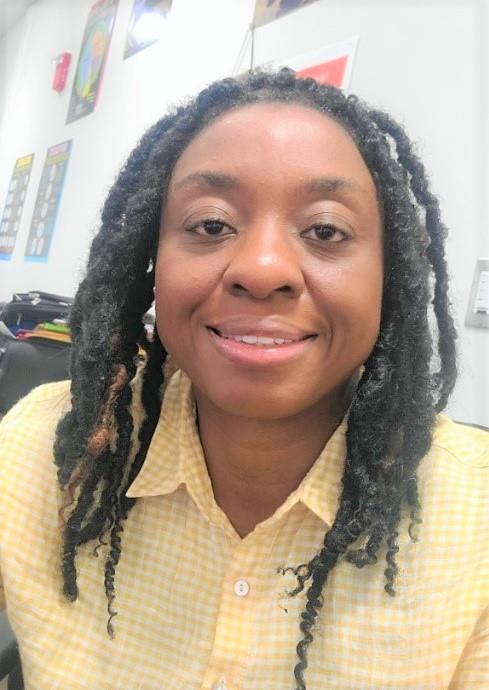 Phone: 850-488-6880
Email:
Degrees and Certifications:
Ph.D. Geology (Micropaleontology) 2014, M.Sc. Geology 2011, Florida State University; B.Tech. Geology/Geophysics 2005, Abubakar Tafawa Balewa University Nigeria. Certifications: American Board for Certification of Teacher Excellence (ABCTE); Florida Professional: Middle Science 5-9, Earth/Space Science 6-12, and Biology 6-12.
Dr.

Aisha Morris

I am thrilled for the opportunity to work with our students to build a solid science/biology foundation as I begin my fifth year of teaching and my first at Fairview Middle School. I am an ardent STEM enthusiast and my passion is to provide a safe, inclusive, and collaborative classroom where children are free to learn core science concepts and practices, explore ideas and consequently, develop critical thinking and problem-solving skills. My goal is to increase the students' motivation to learn more and encourage their interest in STEM disciplines and careers.

I was born and grew up in Idah, a small town located on the east bank of the Niger River in middle belt Nigeria. As a child, I spent a lot of time outdoors, swimming, collecting and classifying rocks and insects, tending to the farm, building things, and observing and exploring nature. In my culture, these kinds of pastimes are unusual for a girl, my dad, a geography and history teacher and my mom; a nurse encouraged me to learn for myself and to creatively explore the nature that surrounded me. I believe that the actions of my parents fueled and influenced my early love for science, technology, and engineering.

After I graduated with my Bachelors, I flew across the Atlantic in 2009 to the United States of America, where is now my home. On arriving here, I attended Florida State University where I earned both Master of Science and Doctoral degrees in Geology in 2011 and 2014 respectively.

I am the proud mom of three adorable young men who all have different personalities but who share incredible talents some of which I am still discovering. In my free time, I enjoy traveling, playing tennis, sky watching, jogging, remodeling my home, and fishing.