Mission
Fairview aims to develop critical, inquiring, and caring individuals who help to create a better and more peaceful world through character development in a structured nurturing environment. The Fairview Student and Community invest themselves in this common goal.

Fairview Middle School believes:

Student Learning is the chief priority

All students can learn

Teachers should meet students at their respective level of instruction

A quality teacher in every classroom

Students need not only to demonstrate knowledge, but also be actively engaged in solving problems

Students learn in a variety of ways and should be provided with a variety of instructional approaches.

Management and discipline are imperative for learning to take place

Parents should be involved in the school and their child's learning

Teachers, parents, students, and staff share responsibility for the school's mission
School Hours
Office Hours:8:30 AM - 4:30 PM

School Hours: 9:30 AM - 3:50 PM

Campus Supervision Hours: 8:45 AM - 4:15 PM

---

Orientation: August 4th 10:30-12:00pm
Principals Message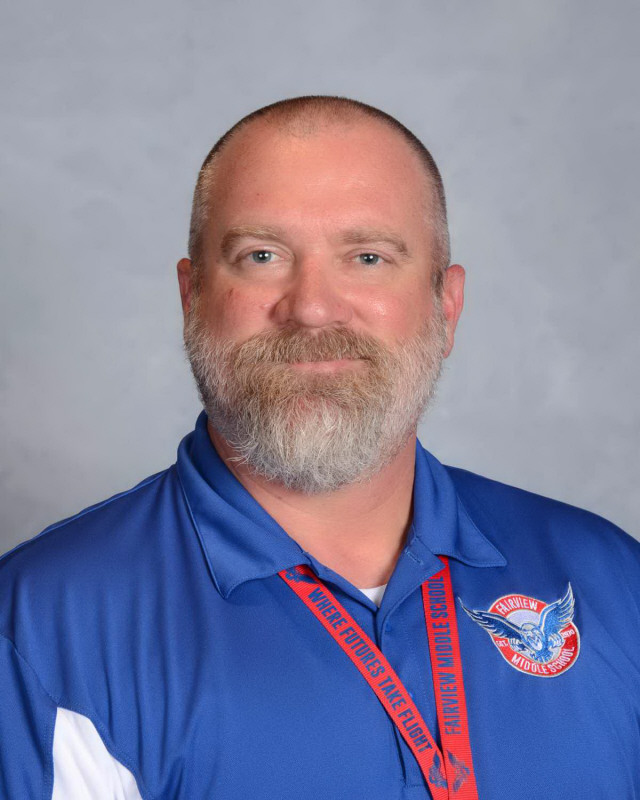 Phone:
Email:
Degrees and Certifications:
Mr.

Rusty Edwards - Principal
Dress Code
Please make sure your child is adhering to the dress code. A copy can be found on our webpage
Enrollment Info
Is your child currently enrolled in a Leon County School?
This includes LCS Charter schools: School of Arts and Sciences (Centre and Thomasville), Tallahassee School of Math and Science, Governors Charter Academy.

IF YES, STOP!
Online Registration is only for children NOT currently enrolled in any Leon County School.

Parents of children who have attended an LCS School before 2015 but not in the years following are encouraged to complete Online Registration.

Online Application is found here: https://leon.focusschoolsoftware.com/focus/auth/


Please read the on-screen instructions carefully before starting any application.