First Nine Weeks Ends October 29th, 2020
Students, and Parents this is just a reminder that the first nine weeks ends on Thursday, October 29th, 2020. Please make sure you are checking FOCUS for updated grades and missing assignments. If you have any questions or concerns please contact your child's teacher by clicking HERE.
Title 1 - Survey
Parents, please complete the Title 1 Survey by clicking HERE.
FOCUS
Report Cards will be uploaded to Parent Portal ONLY. If you are not on Parent Portal, please contact your child's HR teacher and we will send access home through your child. We cannot give those details over the phone. If you would prefer, you can come into the front office and we will be glad to assist you.
Dress Code
Please make sure your child is adhering to the dress code. A copy can be found on our webpage https://www.leonschools.net/domain/8623
---

Is your child currently enrolled in a Leon County School?
This includes LCS Charter schools: School of Arts and Sciences (Centre and Thomasville), Tallahassee School of Math and Science, Governors Charter Academy.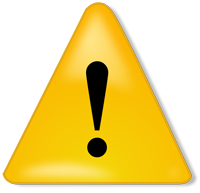 IF YES, STOP!
Online Registration is only for children NOT currently enrolled in any Leon County School.
Parents of children who have attended an LCS School before 2015 but not in the years following are encouraged to complete Online Registration.
Online Application is found here: https://leon.focusschoolsoftware.com/focus/auth/

Please read the on-screen instructions carefully before starting any application.