OFFICE CLOSURE
Due to the mandated stay at home order our office is now closed until further notice. During this time you can still reach our office staff members by dialing the office number or through this email: Fairview Helpdesk
Shadowing
Shadow an IB Prep Student (Optional): Interested students may schedule a shadowing date with the IB Prep Program by contacting Mrs. Eileen Mayer or Mr. Lee Cameron, IB Prep Coordinator, at 488-6880 or emailing mayere@leonschools.net / cameronl@leonschools.net. Shadowing students must complete the shadowing registration form and bring it with them on their pre-scheduled shadowing date. Shadowing students will be provided with a written excuse note from Fairview at the conclusion of their shadowing date. Dates are available in January and February of the application year.
Lockers
Greetings, Falcons!
Since our school is on a metamorphosis journey where change is the daily norm, we will be changing a long standing policy at Fairview. Due to construction, we will be losing access to a vast majority of our lockers in this upcoming January, so we will need to prepare our Falcons to be organized and efficient. We will be allowing Backpacks for daily student use on campus (including classrooms), starting Monday, September 23rd. All Backpacks must be kept orderly and maintained, and will be inspected weekly through their Homeroom class (just as notebooks have been), but not limited to Homeroom inspection. All Backpacks must be kept out of walkways in the classrooms, and must fit underneath student desks. Rolling Backpacks and Oversized Backpacks will not be permitted for safety reasons.
Thank you,
Rusty Edwards
Principal
FOCUS
Report Cards will be uploaded to Parent Portal ONLY. If you are not on Parent Portal, please contact your child's HR teacher and we will send access home through your child. We cannot give those details over the phone. If you would prefer, you can come into the front office and we will be glad to assist you.
Dress Code
Please make sure your child is adhering to the dress code. A copy can be found on our webpage (https://www.leonschools.net/Page/33508)
---

Is your child currently enrolled in a Leon County School?
This includes LCS Charter schools: School of Arts and Sciences (Centre and Thomasville), Tallahassee School of Math and Science, Governors Charter Academy.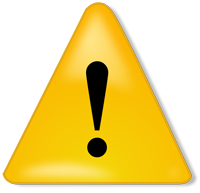 IF YES, STOP!
Online Registration is only for children NOT currently enrolled in any Leon County School.
Parents of children who have attended an LCS School before 2015 but not in the years following are encouraged to complete Online Registration.
Online Application is found here: https://leon.focusschoolsoftware.com/focus/auth/

Please read the on-screen instructions carefully before starting any application.