School Choice

School Choice is now open, from January 5 until March 1. For more information about our IB Prep magnet program, and application instructions, please visit our IB Prep "Prospective Students" page. Take a few minutes to watch our informational video, explore our website, and if you have any questions at all—about the IB Prep program, or the application process—please contact our program coordinator, Mr. Lee Cameron, at cameronl@leonschools.net, or 488-6880.
Fairview's IB Prep program is Leon County's longest running middle school magnet program, and we have had a long track record of success. Our students excel in all areas, and pursue a wide-range of exciting interests and extracurricular activities. All year long, our students are active—and successful!—in everything from Math Competitions (our teams thrive year in, and year out), to Science Olympiad (we are one of the only area schools to annually offer Science Olympiad, and compete in the state competition held in Orlando), to athletics (our students participate in all of the middle school sports offered by the county) and the arts (our students participate in chorus, musical theater, orchestra, and band—including an amazing and consistently "Superior"-rated jazz band).
We are constantly evolving and expanding our horizons, offering new courses, and new opportunities. For the past two years, we have been developing a coding/programming course, and we are the only middle school currently offering this authentic level of coding. Students are involved in authentic lessons, and are building games from the ground up. This is just one example of how we are constantly seeking to change with the times, meet the interests of students, and explore new challenges.
The application and "recruitment" process looks quite different this year, since we are not able to offer our normal open houses and shadowing opportunities; however, please visit our IB Prep page to learn about "virtual" shadowing and open house oppurtunities.
We hope that you take the time to look into our program, and we are here to answer your questions and help you get a clear picture of what our IB Prep program looks like!https://www.leonschools.net/schoolchoice
Dress Code
Please make sure your child is adhering to the dress code. A copy can be found on our webpage https://www.leonschools.net/domain/8623
6th Grade Parent Engagement Night
6th Grade Parent Engagement Night on Wednesday, February 24th, 2021 at 5:30 PM on Zoom! Please email Ms. Harrison, Ms. Farrell, and Ms. Kirkendoll if you have any questions (harrisonk@leonschools.net) (farrella@leonschools.net) (kirkendollk@leonschools.net)
*Other grade level parents are welcome to attend as it will cover much of the information that will also pertain to your child. This is simply hosted by the 6th grade teachers. The Zoom direct link: https://bit.ly/37cjBqi
---

Is your child currently enrolled in a Leon County School?
This includes LCS Charter schools: School of Arts and Sciences (Centre and Thomasville), Tallahassee School of Math and Science, Governors Charter Academy.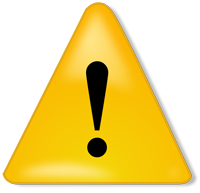 IF YES, STOP!
Online Registration is only for children NOT currently enrolled in any Leon County School.
Parents of children who have attended an LCS School before 2015 but not in the years following are encouraged to complete Online Registration.
Online Application is found here: https://leon.focusschoolsoftware.com/focus/auth/

Please read the on-screen instructions carefully before starting any application.