Progress Reports
Progress Reports will be distributed on Wednesday, September 11th. This will be the only time this year that we will send home hard copies of progress reports. All progress reports and report cards will be posted to FOCUS.
FOCUS
If you are not on FOCUS, please email your child's HR teacher and ask that a login be sent home. These cannot be sent via email or phone.
Open House
Open House is on Thursday, September 12th. The first bell rings at 6:00pm. Open House concludes at 7:35pm. Come by, walk your student's schedule, meet all their teachers, and learn about teacher classroom expectations for the school year.
We will also host a Town Hall meeting in the media center at 5:30pm. This is a great time to see the School Improvement Plan and learn what it means to be a Title I school.
Clubs and various community interests will be represented in the FMS café beginning at 5:15pm on September 12th. This is a great time to learn about what FMS can offer your child.
Parking for Open House will be at the RHS fields. Space is limited, so arrive early!
---

Is your child currently enrolled in a Leon County School?
This includes LCS Charter schools: School of Arts and Sciences (Centre and Thomasville), Tallahassee School of Math and Science, Governors Charter Academy.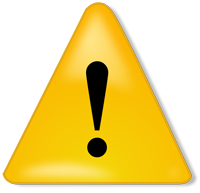 IF YES, STOP!
Online Registration is only for children NOT currently enrolled in any Leon County School.
Parents of children who have attended an LCS School before 2015 but not in the years following are encouraged to complete Online Registration.
Online Application is found here: https://leon.focusschoolsoftware.com/focus/auth/

Please read the on-screen instructions carefully before starting any application.