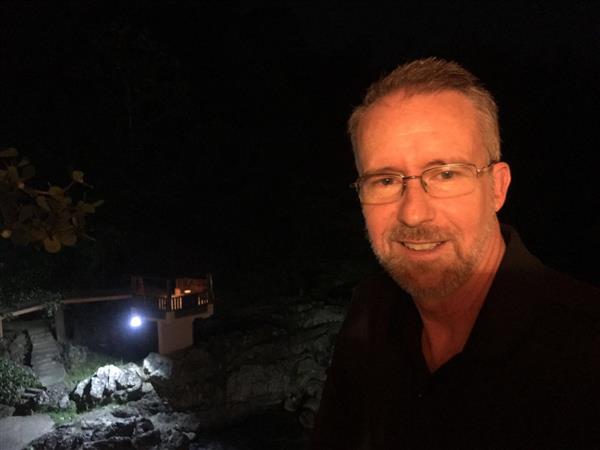 Phone:
Email:
Degrees and Certifications:
Mr.

Don Coon

Dear Leon Student and Parents:

Thank you for this opportunity to serve you as a science teacher here at the best school in Tallahassee, Leon High School.

My undergraduate degree is in general science because I love all phases of science. Physics is the fundamental rules of the interaction of matter, energy, and forces and I am excited to be teaching it again this school year! Physical Science is a survey course of both Physics and Chemistry which deals with particles combining and their reactions. In the past, I have taught Astronomy, Biology I, and Integrated Science and I am a scuba instructor as well.

I am a huge aerospace enthusiast (I'm a space nut.) I have worked at both the US Space & Rocket Center and the Challenger Learning. I have a student pilot's license and I fly RC airplanes. This passion will be reflected in the class and I hope that some of my students will actually be working on the Mars missions. I am also very interested in the Planet's health. My Scuba experiences have dramatically illustrated for me the deteriorating effects imposed on the oceans by humans. I first became intrigued with the environmental issues and alternate energies during the gas crisis and embargo in the 70's. I studied Earth sheltered housing and other alternative living conditions, solar energy, wind energy and self-sustaining green technologies and food sources. Each year I feature Al Gore's 'inconvenient truth' and I follow up to see how both the problems and the solutions are progressing. Conservation and Ecology are critical to our planets health. Humans have a profound effect on the ecosystems of the earth and what we do from here is critical. I have installed solar panels at my house and I owe a Plug-In Prius. Previously, I leased the Nissan Leaf all electric car. My work with the US Space & Rocket Center and the Challenger Learning enhances my ability to help students to realize how interrelated all the sciences are concerning us, the environment and our future.

As you can imagine, I love having the answers and solving problems. I can communicate my knowledge in a personable, easy-to-understand way. I am very effective at putting others at ease even in difficult situations. In 2012, I was nominated for Teacher-of-the-Year Award. I make good things happen. I have a good working knowledge of all areas of science. Besides all the skills a teacher uses daily, I am a Scuba instructor, know how to fly ultralight airplanes and space shuttle simulators. As an Eagle Scout, I am always prepared and can adapt quickly to problems as they occur. I maintain a positive 'can do' attitude and will invest myself into the students placed under my care.

Thank you again for putting your confidence in Leon High School and me. I give myself completely to the task at hand – I will endeavor to make you proud to be a part of Leon High, an outstanding, life enhancing organization.

Sincerely

Don Coon
Physics & Physical Science
coond@leonschools.net
work # (850) 617-5700 x1950
https://www.leonschools.net/Domain/4863

"The Sky is No Longer the Limit"