Important Dates & Info for the upcoming week!
WEDNESDAY 5/18
Teachers will submit your final grades to Focus by 5pm
Senior Awards Program at 6pm in the auditorium

Dress nicely (Sunday best)
all are welcome
THURSDAY 5/19
Cap and Gown pick-up in the auditorium
Chromebooks and chargers will be returned as you enter the auditorium

If you do not have a charger, you must pay $35 in cash or check prior to picking up your gown

Caps and gowns will not be given out if Chromebooks are not returned, if you have debt, and if you do not meet all of the graduation requirements
Find your timeslot below: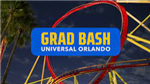 If you cannot make it on Thursday, you will meet Mrs. Garcia in room 319 on Friday at 2pm
FRIDAY 5/20
Senior Carnival at 11:15 on the practice fields
You must be in periods 1-4 in order to be eligible to win prizes from our amazing PTO.
You will need your student ID to enter and to claim prizes.
Dress is casual
TUESDAY 5/24
Mandatory Graduation Rehearsal is at 10am at the Civic Center – DON'T BE LATE!!

Dress is casual
NO parents, siblings, children, etc.

Graduation begins at 7pm. SENIORS MUST ARRIVE NO LATER THAN 6:15

You will enter the Civic Center HOLDING your cap and gown
Each person will be searched
NO PHONES WILL BE ALLOWED - leave them in your car
Follow the attached dress code below– NO exceptions!
Honor cords will be given out at 6:30pm by your sponsor

NO adornments are to be worn on/with the cap and gown with the exception of Leon High School issued honor cords and Pierian honor stoles. You may not wear cords or medals from outside organizations.