Mr. Perry "Doc" West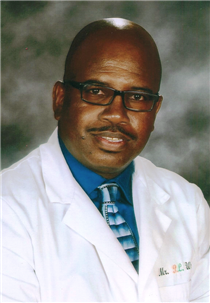 Phone: 850-414-5544
Email:
Degrees and Certifications:
B.S. Biology Education M.Ed Microsoft Word Specialist Certified Clinical Medical Assistant Basic Life Support Instructor
Mr.

Perry "Doc" West

I love teaching when I can observe the "light bulbs" of learning starting to light up in my students around the classroom: The visible glow in students' eyes that denote making real-world connections to content and terminology that initially seemed distantly abstract. I mark these moments as teaching mile markers and habitually reflect on the vectors which led us to arrive successfully at each point so that I may recreate the journey again and again.

I believe that education is the conduit through which students of all ages can fundamentally provide for themselves the opportunities that will increase their sense of worth academically, socially and economically. My educational philosophy embraces a foundation based in the ideologies of Progressivism that fundamentally exhorts that students should be encouraged as independent thinkers, creative beings, and expressive about their feelings. I believe that the inquisitive, active learning style of children must be optimized and that all children from all backgrounds, social and economic environments, have within them the capacity to learn and can learn to whatever degree realistically obtainable. In my classroom, I emphasize reading and promote the ideology that reading is essential to skill-building and problem-solving strategies.

I believe that every student brings into my classroom various perspectives, attitudes, and knowledge base that, with structured and interdisciplinary scaffolding coupled with their life experiences, can be developed into strategies that will lead to a successful academic experience and a rewarding life. I believe that expecting the absolute best of my students and giving my best as a teacher is essential for establishing an effective teacher/student relati onship. This relationship incorporates positions of respect, empathy, and discipline enveloped in trust.
To access my class in Canvas, https://launchpad.classlink.com/leonschools please select the ClassLink icon.

Then, locate and click on the Canvas tile for your specific class period.

You will see my course listed as one of your classes, select to review, and then start the journey to your future career!

*********************************************************************************

Don't forget to join your Anatomy & Physiology Honors class "Remind"

Having issues with getting or joining Remind? Use the following:

Need the Help Desk - helpdesk@leonschools.net or 487-7524

My preferred method of communication is either on

Remind

or

Canvas Messaging

. I usually respond within 24-48 hours

**********************************************************************************

James S. Rickards High School

To access my class at the designated time for your child's period with me, join my Zoom session:

The Virtual Open House Schedule: Visit your Teacher at these times

6:15pm Welcome to Virtual Open House
6:20-6:30pm First Period Transition (10 Minutes)
6:35-6:45pm Second Period Transition (10 Minutes)
6:50-7:00pm Third Period Transition (10 Minutes)
7:05-7:15pm Fourth Period Transition (10 Minutes)
7:20-7:30pm Fifth Period Transition (10 Minutes)
7:35-7:45pm Sixth Period Transition (10 Minutes)
7:50-8:00pm Seventh Period Transition (10 Minutes)

https://leonschools-net.zoom.us/j/87562019905

or One tap mobile dial in @ +16468769923,,87562019905#

**********************************************************************************