Return to Headlines
LCS Kicks Off The Million Book Challenge
LCS Kicks Off Million Book Challenge
Will Attempt to Set a Guinness World Record on May 7, 2016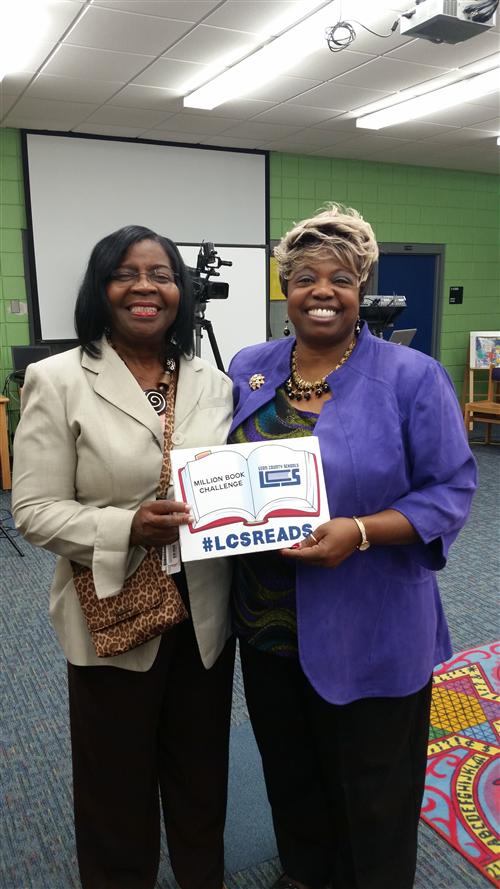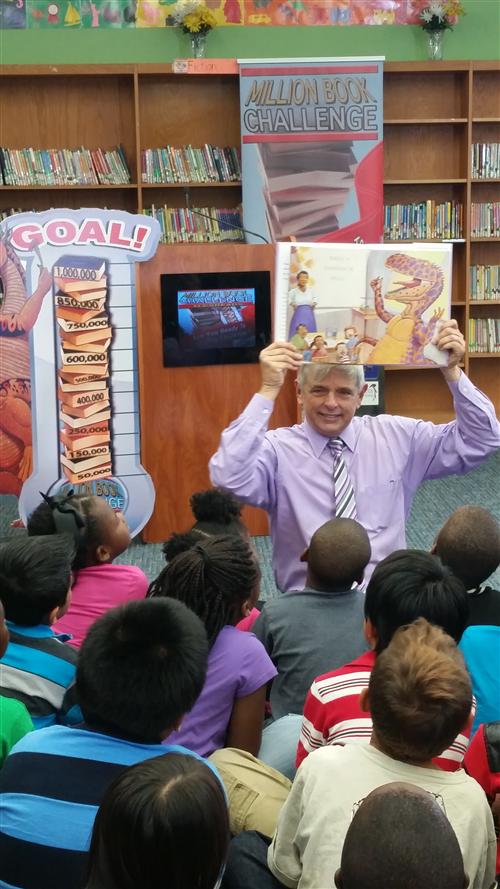 Tallahassee—Today at Pineview Elementary School, Leon County Schools kicked off the 2015-16 Million Book Challenge. For the second year in a row, schools throughout the district will team up with students, teachers and parents to attempt to read one million combined books.

"Reading is one of the most important skills our students need to learn in order to be successful in life. The Million Book Challenge allows us to teach our students that reading is fun and can open windows into worlds that they can only imagine," said Superintendent Jackie Pons. "I look forward to visiting all of our elementary schools to read with students again this year."

Throughout the school year, Superintendent Pons will visit all LCS elementary schools to read "How do dinosaurs go to school?" Last year the challenge culminated in a pep rally with 1,000 students in the Godby gymnasium. This year, LCS will raise the bar.

"Last year we read over 1.4 million books, beating our goal of one million. I am excited to announce that this year we will attempt to set an official Guinness World Record," said Superintendent Pons.

On May 7, 2016, in Kleman Plaza, LCS will gather more than 507 parents to break the record for the number of parents simultaneously reading to their children in the same place at the same time. The #507on5/07 campaign will break the record of 427 parents set by the "Good Morning Britain" show which was accomplished on September 12, 2014 at Warwick Castle.

More information about the World Record attempt will be released on a future date.