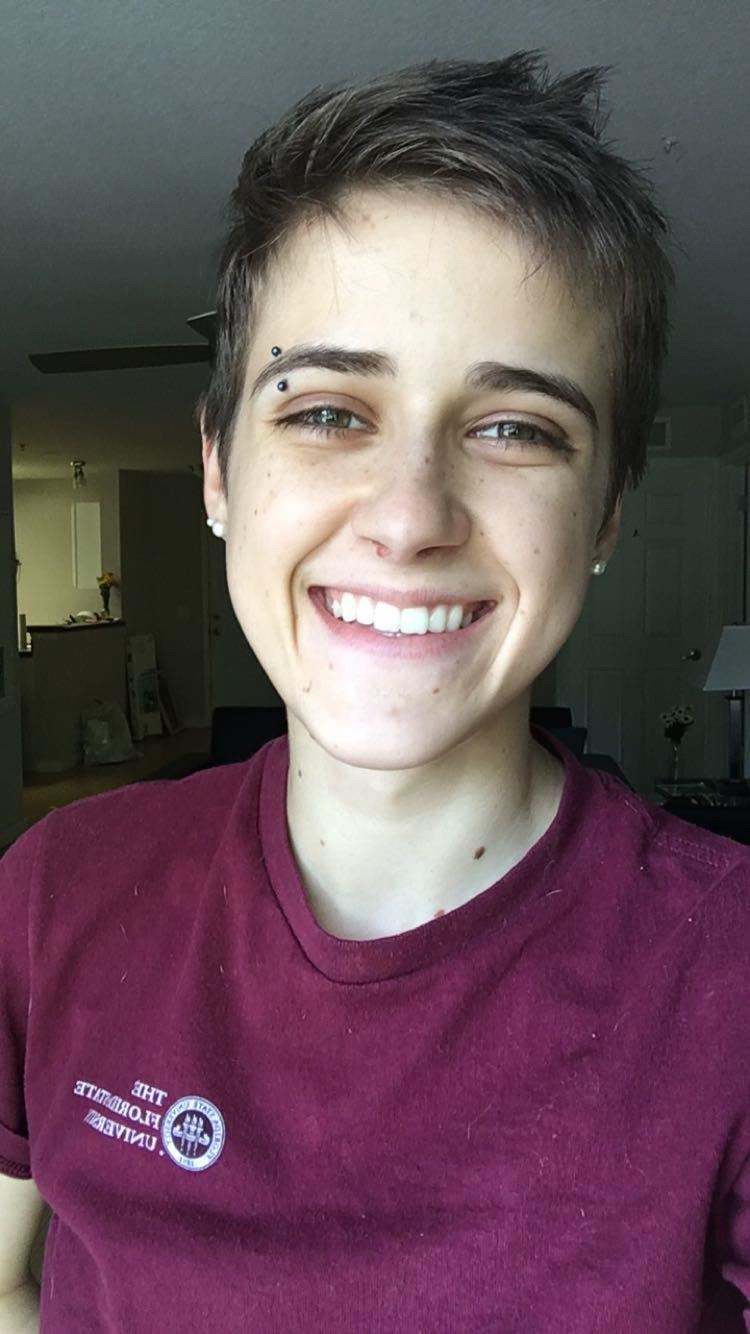 Phone:
Email:
Degrees and Certifications:
Bachelor of Fine Arts Master of Science in Art Education
Ms.

Sandlin

Hello everyone!

Welcome to Ms. Sandlin's Virtual Art Room! This is going to be our classroom for the next couple of weeks and I am so excited to be making art with all of you again.

This is where you can find your assignments and activities to inspire your creativity.

You'll also find a celebration station where I will be highlighing art sent in by our students every week! Art can be sent in through email or the google voice number!

CELEBRATION CENTER

Each Week, I will be highlighting art made by our very own students!

I will choose students from every grade who have either emailed or messaged me a picture of one of their artworks from the week before. Don't forget to email me your art if you want it posted!

sandlind@leonschools.net

This week I am celebrating your parents for working hard to help teach you all from home! Thank you for the effort you are making. We know this transition is hard, but the children are worth it all.

From First Grade,

Jordan

He drew his home from outside and did a great job doing it!
ONLINE LEARNING ASSIGNMENTS
PAPER BASED ASSIGNMENT
WEEK OF: 4/13-4/17

MONDAY

Draw a self portrait while looking in a mirror.

TUESDAY

Draw yourself all grown up and in your dream job. What are you doing? What is your uniform? Draw as many details as possible.

WEDNESDAY

Draw your favorite animal dressed up in your favorite outfit. Include shoes, hair, clothes, and any accessories (bracelets, earrings, hats, etc.) you usually wear.

THURSDAY

Draw your name using objects that start with the letters of your name. (EX: Sandlin: S-Snake; A-Ant; N-Necklace; D-Dinosaur; L-Lion; I-Ice Cream; N-Net.)

FRIDAY

Draw a self portrait in the mirror making a funny face.

WEEK OF: 4/20-4/24

MONDAY

Draw a picture of your house from the outside.

TUESDAY

Go outside, observe nature, find a spot you like and draw a landscape.
(A landscape means an area of land as you can see it)

WEDNESDAY

Go outside and look at a plant (a flower, a tree, a bush, a leaf, etc.). Go back inside and draw what you remember seeing. When done, go back out and compare them.

THURSDAY

Go outside and collect leaves and sticks. Use these to make a drawing outside.

FRIDAY

Go outside and walk ten steps in any direction. Look down and draw what you see. Include your feet in the drawing.

WEEK OF: 4/27-5/1

MONDAY

Draw yourself as a superhero. What is your power? What is your logo?

TUESDAY

Draw your favorite teacher as a superhero. What is their power? What is their logo? Draw your superhero from earlier as their sidekick.

WEDNESDAY

Draw you and your friends doing your favorite activity together.

THURSDAY

Draw your favorite book character.

FRIDAY

Imagine you're flying above Tallahassee. What do you see? Draw it.

WEEK OF: 5/4-5/8

MONDAY

Draw your family doing your favorite family activity.

TUESDAY

Divide a paper into five sections. Draw a comic showing five things (activities) you do in a day during the quarantine.

WEDNESDAY

Draw your favorite meal.

THURSDAY

Draw yourself sitting in your favorite room in the house.

Add as many details as possible.

FRIDAY

Draw a map of your neighborhood. Make sure to include all of your favorite spots.

WEEK OF: 5/10-5/15

MONDAY

Do a blind contour drawing. (Look at an object and have your paper beside you so you cannot see it. Draw what you see not lifting your pencil. Only look when you are done drawing.)

TUESDAY

Have a family member choose an object for you. Have them put it into a bag so you can't see it. Reach your hand into the bag and draw only what you feel. No Peeking!! Compare the drawing and the object when done.

WEDNESDAY

Back and forth drawing game. Find someone to draw with. Draw for 30 seconds and then give it to them to add onto the drawing. Every thirty seconds switch. Keep adding to the drawing. Go for ten minutes total. (20 switches in all)

THURSDAY

Draw a picture of anything only using straight lines. No curves allowed.

FRIDAY

Scribble drawing. Draw a quick scribble on a piece of paper. Now look at that scribble and turn it into something else. (Ex: a person, an animal, a food, etc.)

WEEK OF: 5/17-5/22

MONDAY

Combine two animals and make a new one. Draw a picture of what you think it would look like. What is it called?

TUESDAY

Using objects found around your house, design an obstacle course outside. Draw what you created. Run the course and invite others too. Clean up and put everything away when done.

WEDNESDAY

Imagine aliens landed in your neighborhood. Draw what happens after they land.

THURSDAY

Draw a portrait of yourself looking in a mirror using the hand you don't normally draw or write with.

FRIDAY

Find an old drawing and redo it.