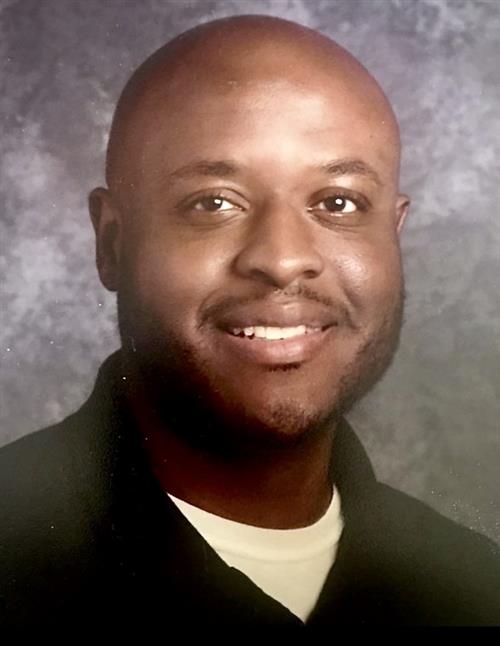 Phone: 850.413.7316
Email:
Degrees and Certifications:
MEET OUR NEW EDEP DIRECTOR!

MR. RANDY BRENT

This is my first year as Director of the Extended Day Enrichment Program here at Hartsfield Elementary. I am excited about the new things on the horizon! My staff and I want your child to enjoy themselves while participating in enrichment activities such as food crafts, learning foreign languages, and healthy competitive team sports. I will also be bringing in vendors like Party Central (Bounce Houses), Revolutionary Expressions (DJ dance parties), and Animal Tales which will allow the kids to see, touch, and learn about a variety of exotic animals. I want to keep you as the parent involved and also invite you to participate with your child.

I will be sending home monthly newsletters about important dates and upcoming events to keep you in the loop. Safety is our number one priority; therefore, we will be following all guidelines in accordance with Leon County School District. Please do not hesitate to contact me with any questions or concerns.

CONTACT INFORMATION:

MR. RANDY BRENT

EDEP Program Director

850.413.7316

brentr@leonschools.net
Forms:

Behavior Form:

Should there be any behavior issues or incidents while in the Extended Day Program the following form will be filled out out describing the incident and must be signed by the student, staff member and supervior of the program.
Extended Day Enrichment Program (EDEP)

"Our goal here at Extended Day is to provide a safe and fun environment for your child, where the learning continues from the school day. A great deal of social interaction occurs in EDEP and learning to interact with others in a positive manner is our goal for your child".

What is EDEP?

During the school year, we offer on-site before-school and after-school care. The program is available to all of our enrolled students Kindergarten through 5th grade. The students are given the opportunity to do their homework as well as participate in exciting enrichment activities.

Available to all students enrolled in

Kindergarten through 5th Grade

ALL Students must have an updated

completed

registration form

There is

NO

registration fee & slots are first come first serve basis

Program Hours & Location:

The program is located on campus at Hartsfield Elementary School.

Hours of operation include Monday - Friday from 2:50pm – 6:00pm.

**Please note: There is a $1 per minute late charge after 6:00pm.

Before School Care:

EDEP offers before school care from 7am – 8am.

Fees & Payment:

Fees: Based on (10) 18-day cycles (accepts checks, money orders, or online payments)

Afterschool fees: $150

Before School: $50

Afterschool drop in fees $12 per day

Before school drop ins: $5 per day

Multi-program discount: $180

**EDEP also accepts Early Learning Coalition payments**

Effective Immediately for EDEP

Based on Leon County District guidance, EDEP does not accept cash as a form of payment for Extended Day. Please pay by a cashier's check, money order or checking account check. We cannot accept starter checks. Make sure your child's name and your phone number are on the check.

If payment is past due, a $10.00 late fee will be added to your payment. All payments must be made on or before the due date.