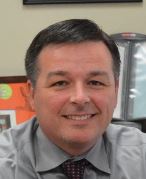 ALL PARENTS
Your responses to this survey are critical to help us determine the level of students access to technology at home and what type of technology needs may be present in our student population so we can better determine how to address any technology needs with at-home learning efforts.
We are asking that EVERY FAMILY have ONE parent fill out this survey for your children.
FOCUS (Parent Portal)
It is important for parents/guardians to keep the information on their student up-to-date in FOCUS. Please see the instructions below on how to update your information. If you need to update a physical address due to a move, LCS Policy 5120 requires proof of residency. Please email these documents to our registrar Cindy Seitel (seitelc@leonschools.net). Required documents are the current lease, mortgage, deed, or property tax record AND a current utility bill. If your move was recent, a letter from the utility company acknowledging the connection of the utilities at the physical address will be appropriate.