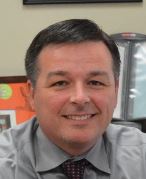 Dear Parents/Guardians,
I am always impressed with our students and staff while preparing for the testing season. Everyone has worked hard to make this year a success. As we begin administering statewide assessments, I know our students will once again prove why Lincoln High School is one of the top performing schools in the state. In order to continue our tradition of excellence, we need the support of the entire Trojan Nation. We will continue to prepare our students for the Florida Standards Assessment in English/Language Arts, as well as the Algebra1, Geometry, Biology, American History, and Advanced Placement assessments and ask that you help reinforce the importance of these exams.
Before Spring Break, we started the registration process for the 2018-2019 school year. Course request sheets were distributed March 5th. We utilized several resources to inform our students and parents of all possible coursework available at Lincoln for next year, including test scores, course descriptions, and individual student/teacher meetings. Students have also met with their guidance counselor to discuss a more complete high school plan for success. If you have any questions about testing or registration, please contact our guidance department or visit our website.
As we start the fourth nine weeks, I would like to challenge our students, parents, and teachers to finish the school year strong. I hope you enjoyed your Spring Break and are ready to return to Lincoln with a positive mindset and end the year in the same way it began- a success!
Go Trojans!