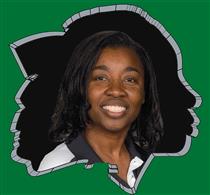 Phone: 850-921-2516 ext 1210
Email:
Degrees and Certifications:
•B.F.A.,Graphic Art •B.S., Art Education •M.S., Art Education •Ph.D., Art Education ---------------------- Certifications: •NBCT: EAYA Art ---------------------- •Ultimaker Pioneer  ---------------------- Adobe Certifications: •Photoshop, Illustrator, InDesign, Dreamweaver, Premiere, Flash •MOS Specialist (Word, PowerPoint, Excel) ---------------------- Club Sponsorship: •National Art Honor Society •Future Business Leaders of America
Dr.

Marilyn Proctor-Givens

I have spent my entire teaching career at Lincoln High School. Each year I look forward to making new long lasting memories with my Art and Design students.

Pedagogy:

Change has come to my classroom over the past 30 years and I have become that innovative curriculum chameleon. Teachers need a voice and a clear means of expressing what they do and how it can help students begin to decide what they want to do in the future. Just as the chameleon changes colors, I adapted my classroom and curriculum to help prepare my students for careers that are now available in the arts and technology based fields. As an art and design teacher, I have had to build a curriculum that suits the needs of the individual students' strengths, as well as help them develop collaborative innovative problem solving skills. Collaborative project based learning provides students with rich practical experiences that can be transferred across other disciplines. Students are actively gaining graphic design skills and challenging themselves to achieve Adobe certifications in the leading industry based graphic design software. Once students gain the design skills they transfer these skills to the production level. When you walk into my visually stimulating classroom, you immediately see students working together and utilizing all of our available resources to develop projects for themselves, our schools and the community.