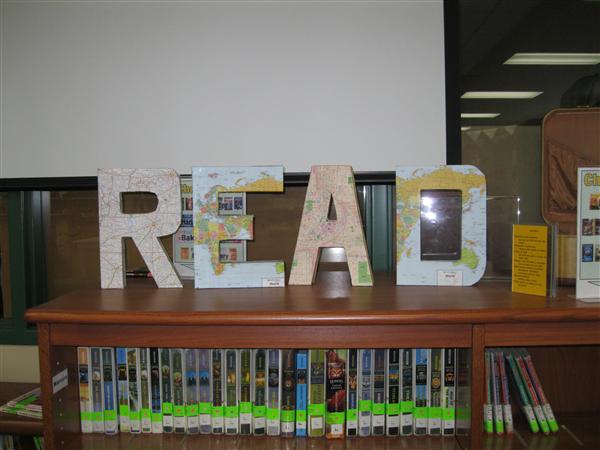 Alicia Collins - Media Specialist

Our library was dedicated on October 30, 2007 to the students of Kate Sullivan with the goal

of making their learning journey more enjoyable and meaningful. We will strive to meet information

needs and foster a love of reading within our students.

Kate Sullivan's media program promotes the enjoyment of literature through programs that encourage reading.

K-2 students participate in the Florida Reading Association program.

3-5 students participate in

the Sunshine State Yo

ung

Reader's Award program.

The media center sponsors a Literary Luncheon as the culminating activity for students who read 14 or 15 of the SSYRA books.
Library Book Search Catalog

AR Book Levels
WKSN is a live morning news show. Fifth graders make up the crew members and the show is aired Monday - Thursday at 8:35am