Welcome to Ms. Sklar's Virtual Classroom!
Dear Students,

I am so sorry for the hardships this unexpected turn of events has caused your family over the past couple of weeks. I hope you know that I miss all of you, and I promise to work around the clock to be sure you continue to learn and make academic growth, just as you would if you were in the classroom as normal. I know that together, we will all get through this tough time. I love each and every one of you! <3 <3 <3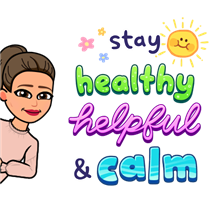 Dear Parents,

Beginning April 13th, 2020 all classes will be transitioning 100% to a "virtual classroom". Each teacher will have their own Distance Learning Plan and there will no longer be any academic packets available. Please see the "Distance Learning" page for details about what this will look like in our classroom. You all have been nothing short of AMAZING through all of this, your resilience and support has been a breath of fresh air. Just keep swimming! We've got this!
Ms. Sklar's Contact Information and Office Hours

E-Mail: sklars@leonschools.net

Phone: You can call me and text me through Remind101 and I will call you back via Remind phone feature.

Students will be communicating with me daily via Microsoft Teams

Office Hours:

MONDAY - FRIDAY

8:00 a.m. - 4:00 p.m.

*During my office hours, I am available to assist students or parents in need, through phone (REMIND101 phone call feature), REMIND messages, video chat, or e-mail. If I don't respond right away, I am most likely in a "virtual meeting", but I will get back to you asap.