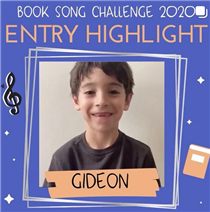 Check In Each Morning To See Our WBLS Morning News!

Click on the links below:

We Miss Our Bobcats!

Please tune into the WBLS Morning News daily. You can find the link via our listserv message sent out daily, on the Livestream section of the webpage, and on our Facebook Buck Lake Media Page, as well as on Ms. Young's school webpage under WBLS. We hope you will join in on the fun. We have fun cooking ideas...Cocoa's Kindness Corner...Terrific Kids...Story Time with Ms. Young and Toby...Special Area Spotlight...and much, much more! We hope to see you there!

What About My Books, Ms. Young???

Put them in a safe place, so you'll know where they are at once we can return them. Thank you to everyone who returned your books before we had to close the school. Ms. Young and Mrs. DiLiello know you will take good care of them and return them safely once we are able to.

Make sure and have your PARENTS "LIKE" our Buck Lake Media Page! Check in for lots of fun ideas...author videos...YOUR pictures...book ideas....Makerspace Challenges...etc!

******************************************************************************

Take A Peek At Our On-Line "Card Catalog": Destiny Book Catalog

Our media center is open M-F from 8:00 to 3:00 each school day.

You will find children in the library starting at 8 a.m. each morning as our Morning Makerspace takes over the library. Students 1st-5th grade are able to get a library pass from the playground monitor to come into the media center to work in our Maker Space area, check out books, read, take AR tests or do homework. Every student at Buck Lake gets to come to media for special area each week. Don't expect to come into a quiet...shhhhhing library! You won't find it here!

Every student at Buck Lake is able to check out a book and as the students progress in grades, the more books they get to check out!

Kindergarten-1 book

First Grade-1 book

Second Grade-2 books

Third Grade- 3 books

Fourth Grade-4 books

Fifth Grade- 5 books

We welcome volunteers in the media center! There is always something to be done. Don't hesitate to email Ms. Young if you would like to volunteer.