Welcome to 5th Grade Science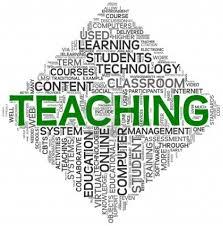 Phone:
Email:
Degrees and Certifications:
Mrs.

Michelle Dougherty

My name is Michelle Dougherty and I am thrilled to be teaching at Buck Lake Elementary!!! I am married and we have one son, Jordan, who is currently in the tenth grade at Lincoln High School. Though we are not native to Florida, we have come to love it! We are also avid fans of the Philadelphia Phillies baseball team, and Philadelphia Eagles football team. I am excited to have you in my class. I am looking forward to a fun filled year!

I believe in every one of my students and love watching them grow as the year progresses. Teaching young minds is a task that cannot be taken lightly. It is full of challenges, frustrations, and responsibilities. However, it is a task that is also full of excitement, wonder, and joy. I strongly believe that all children are capable of learning, if they have the proper motivation and direction from their teachers. It is my duty to see that all my students are being motivated; this is only fair to the students. They deserve my time and full attention in regards to their education.

Please do not hesistate to contact me if you should have any concernes or questions. Thank you!!!
CLASS RULES

1. Be Kind

2. Listen When Your Teacher Is Talking

3. Raise Your Hand To Speak To The Class.





SCMS Softball - GO WOLVES!!!
Roster

9/17/2020

Please contact Coach Dougherty or Coach Jeffries if you have questions.

doughertym@leonschools.net

Thank you to all the players that came out for try-outs. We appreciate your hard work.

The following players should meet on the softball field at 4:15 tomorrow, September 18th for practice.

Alli Ryan
Ava Lawless
Coen Wetzel
Gabbi Coulter
Hailey Barton
Harli Ray
Kaylee Peters
Kayleigh Eikeland
Lanie Woodson
Mia Owens
Mirracle Williams
Sammi Coulter
Zoie Rabion

"Hand Out Grace Like It's Candy."