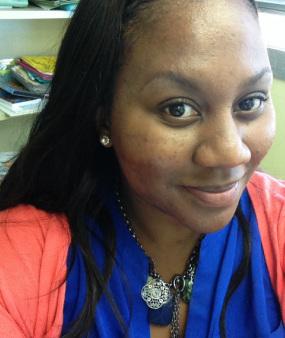 Phone: 850-363-9759
Email:
Degrees and Certifications:
State of Florida English Certification 6-12 Nova Southeastern University M.S. English Ed Florida State University B.S (Political Science & English)
Ms.

Trikia White

Being raised in Miami, Florida until the age of 13 and spending the remainder of her secondary school years in the small town of Avon Park, Florida, Trikia White often finds herself yearning for the robustness of city life and appreciating the serene comfort of rural life. Because of this split love for diverse geographical locations, Trikia found it hard to leave Tallahassee, Florida after graduating from Florida State University with her Bachelors of Science in Political Science and English (concentration in creative writing) - one of the many results of what Trikia calls satisfaction of her dual personalities. Tallahassee offers the Miami native a great balance and access to all things favored in her life.


Trikia's teaching adventures began in 2008 on the high school level, eleventh grade American Literature. She spent most of her career teaching all grades on the high school level, but in 2013 Trikia began her new teaching journey on the middle school level. In May of 2014, Trikia met one of her "by 30" goals by completing her Master's of English Education online through Nova Southeastern University's Fischler School of Education program - a challenging but rewarding accomplishment. Trikia hobbies include reading young adult novel series, blogging about pop culture through social media, and spending time with her pups and loved ones.

Trikia currently resides in Tallahassee, Florida with her bulldog Maximus and her chihuahua mix Seth and currently teaches middle school Language Arts and Intensive Reading at Augusta Raa Performing Arts School. If Trikia isn't immersed in work, she finds herself surfing the web and engaging in friendly debates online. Now that her course work is finish, Trikia is concentrating more on traveling and thinking on her "by 40" goal.