Guitar
The Raa Guitar Program consists of two classes. Beginning Guitar is a semester-long class geared towards those with very little or no experience on the guitar. Advanced guitar is a year-long class for those who have successfully completed Beginning Guitar or have had other forms of guitar instruction. Both classes receive instruction in reading music, strumming chords, and learning songs in a variety of styles. Styles of music covered include rock, folk, classical, and occasionally jazz or blues. Beginning students will have a concert at the end of the semester. Advanced students will participate in various performances and concerts throughout the year. Students may take Advanced Guitar for two or even three years since Mr. Lessard alternates method books and repertoire each year.

Information for Parents

Students do not need their own guitar to participate in the guitar program; however, having one at home for extra practice is beneficial if possible. The Guitar Room is available two days a week before school for optional practice time. Students are expected to participate in the evening concert at Raa at the end of the semester. Every year, eighth grade advanced students participate in a field trip. This included a trip to a professional recording studio where students recorded some of their pieces, and a trip to a guitar workshop put on by internationally renowned guitarists.

Program Highlights & Awards

Raa Middle School has the only middle school guitar program in Leon County with a dedicated full-time guitar teacher. Raa has a high retention rate of beginning students who continue on to the advanced level, and many Raa guitar students go on to successfully complete the high-quality high school guitar programs that Leon County offers. Former Raa students have gone on to participate in Florida's All-State Guitar Ensemble, the All-National Guitar Ensemble, and local bands.

Why you should join the Guitar Program at Raa...

While we are grateful for the many guitar programs that are offered at other middle schools, there is something special about the Raa Guitar Program. Students develop a close comradery as they delve into enjoyable music from a variety of styles under the guiding hand of a teacher with almost 30 years' experience in teaching guitar at a variety of levels. That, plus the supportive atmosphere of a school that truly values the arts, and the opportunity to participate in both beginning and advanced guitar classes means that the students receive a top-notch education in guitar.
Meet the Instructor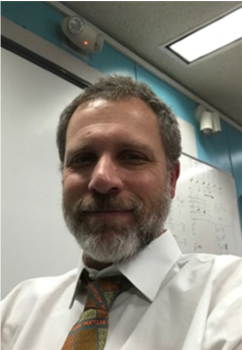 Phone:
Email:
Degrees and Certifications:
Mr.

Joshua Lessard

Joshua Lessard has taught guitar at Raa Middle School since 2010. Before that, he taught at a variety of institutions in his home state of Virginia. He was an adjunct guitar instructor at Old Dominion University and Tidewater Community College. He also taught orchestra and guitar at Ruffner Academy in Norfolk, VA. He has taken masters classes with some of the top guitarists in the world including David Russell and Andrew York. He holds a Bachelor of Music in Guitar Performance, a Master of Music in Music Theory, Composition, and Guitar, and a Master of Divinity. In addition to his role as guitar instructor, he is also the sponsoring teacher for the Raa chapter of the Fellowship of Christian Athletes.
Last Modified on January 26, 2023