Information for distance learning!! We're all in this together.
Supplies 2.0:

it seems like this has changed, but only a little. Important changes are highlighted in different colors.

The easiest way to complete course work for at least for

the next three weeks is

ONLINE, so a computer or smart phone will be needed

.

There are options for non computer based work but you will still

need to download the work and turn it in by uploading a pdf of your work to Focus.

You will need to have

PEN

and paper.

Pencil is too hard to read on

uploaded

documents.

It is still a good idea to have a binder to keep organized.

You will also need

materials that can be downloaded from Focus to

complete some assignments.

Be sure you can access our

class

Edmodo page. With Focus we may not use

Edmodo much but for now that is what I am most comfortable with and I am not ready to give it up just yet!!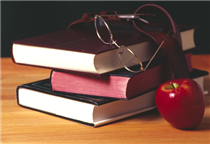 Geometry assignments can be downloaded from Focus. Edmodo will also have a document with links to you tube videos to help with the worksheets that you download.