School Hours
School Hours: 8:30 a.m. - 2:50 p.m.
Breakfast: 7:45 a.m. - 8:25 a.m.
Supervision Hours: 7:45 a.m - 3:15 p.m.

Contact Numbers

Front Office: 850.414.5610

Fax Number: 850.414.8163

Extended Day: 850.414.6223

Kitchen: 850.414.9763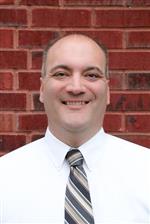 Phone: 850-414-5610
Email:
Degrees and Certifications:
Mr.

Jason Koerner

Dear Conley Family,

I am honored to be your principal and be a part of such a warm, welcoming community! J. Michael Conley Elementary School at Southwood has a reputation for excellence in Leon County. This reputation exists due to the students, parents, teachers, and staff that are a part of our Yellow Jacket family. Our school community works closely with an outstanding group of community and business partners that, together, create a safe, nurturing, and enjoyable learning environment. I am excited to work with so many amazing individuals and I can't wait to see what the school year has to offer!

I hope your visit to our website gives you a snapshot of life at Conley. Please explore the links to find out more about curriculum, programs, and daily events. Feel free to e-mail me with questions, comments, or concerns and I look forward to working with everyone this school year!
Summer Info
Summer Information


Conley's Main Office will be open Monday through Thursday from 8:00 AM until 4:00 PM from June 14th to July 30th.

The office will also be closed July 5th through July 8th.Please call the main office if you have any questions. Have a great summer!

We want our students to continue their academic progress this summer. Please see the list of resources below to help with this process.
Enrollment Info
Parents/Guardians are encouraged to register their child(ren) for the school year as soon as possible.

The following are requirements for Kindergarten students:

In an effort to go paperless LCS has created an online registration system for the 2021-2022 school year!

A few things to keep in mind:

If your student is currently attending Pre-K at a Leon County School or you were approved for School Choice, you do NOT need to complete this registration.

You are still required to bring in the following documents after completing the registration process:

Birth Certificate

Medical forms (Physical and Immunization Records)
TWO Proofs of residency

Lease, Mortgage Statement, Property Tax Receipt, or Homestead Exemption


AND

Utility Bill

Please use the link below to complete the registration for Kindergarteners or students who are new to Leon County Schools.


https://leon.focusschoolsoftware.com/focus/auth/
Nondiscrimination Notice
Nondiscrimination Notification and Contact Information

"No person shall on the basis of sex (including transgender, gender nonconforming and gender identity), marital status, sexual orientation, race, religion, ethnicity, national origin, age, color, pregnancy, disability or genetic information be denied employment, receipt of services, access to or participation in school activities or programs if qualified to receive such services, or otherwise be discriminated against or placed in a hostile environment in any educational program or activity including those receiving federal financial assistance, except as provided by law." No person shall deny equal access or a fair opportunity to meet to, or discriminate against, any group officially affiliated with the Boy Scouts of America, or any other youth group listed in Title 36 of the United States Code as a patriotic society.

An employee, student, parent or applicant alleging discrimination with respect to employment, or any educational program or activity may contact:

Dr. Kathleen L. Rodgers
Equity Coordinator (Students)
Title IX Compliance Officer
(850) 487-7306 rodgersk@leonschools.net

Leon County School District
2757 West Pensacola Street
Tallahassee, Florida 32304

Deana McAllister
Labor and Relations
Equity Coordinator (Employees)
(850) 487-7207 mcallisterd@leonschools.net

A student or parent alleging discrimination as it relates to Section 504 of the Rehabilitation Act may contact:

Karin Gerold
504 Specialist
(850) 487-7160 geroldk@leonschools.net
Important Files
The supply lists for the upcoming school year are now available!

In an effort to strengthen the partnership between school and home, Leon County Schools have prepared a Read-at-Home Plan to support early literacy. This plan will provide you with activities and a list of online resources you can use with your child.

We are committed to providing an educational setting that is safe, secure, and free from harassment and bullying. A reporting form has been created to appropriately identify, report, investigate, and respond to situations of bullying and harassment. Please make sure you fill in all of the fields of this form so that administration can have a complete report to begin a successful investigation. Print the official LCS Possible Bullying Reporting Form and turn it in to us.