Welcome to Leon County Schools
The beautiful city of Tallahassee is the capital of Florida and is home to the Leon County School District. Our district has over 30,000 students, 2,400 teachers and a total of 4,300 employees. We are committed to providing a world-class educational experience in a safe, caring, and positive environment.

If we can assist in any way, please email us here or call 850-487-7100.

For student enrollment information, visit the LCS Office of Admissions website here, or call 850-561-8980.
Important Announcements
StarMetro's STAR Program (previously known as the Students Fare-Free Pilot Program) provides students in grades K-12 within Leon County free transportation with a STAR Program Card. For more info, please visit our website for more info @ https://www.leonschools.net/STARCard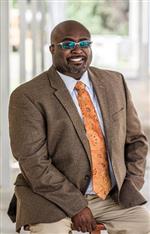 Phone: (850) 488-2636 Ext. 2120
Email:
Degrees and Certifications:
Mr.

Fredrick Johnson - Director II

Twanda Paul
Executive Assistant
(850) 488-2636 Ext. 2105 | Fax: (850) 414-9694

1156 Capital Circle S.W.
Tallahassee, Florida 32304
Maps & Directions to Bus Compounds
Tallahassee, FL 32304

,

FL

32304
Important Notice:
Bus Routes Subject to Change – Please check back 2 days before school starts
Bus Compound Managers
Appleyard Compound
(All Routes starting with an A)

Frederick Williams – Compound Project Mgr

538 Appleyard Dr.
Tallahassee, FL 32304
Telephone Number: (850) 488-7572
Fax Number: (850) 488-2594

---

Conner-Lakes Compound
(All Routes starting with a C)

Lacardo Hendeson – Compound Project Mgr

3601 Conner Blvd
Tallahassee, FL 32311
Telephone Number: (850) 922-6701
Fax Number: (850) 414-1926