Trent's Touch was founded to honor the legacy of Trent McElroy. One of Trent's bucket list items was to become a doctor so he could help other children with cancer. This foundantion's mission is to bring hope to families of children with cancer.

Trent's Touch Mission Statement: We want everyone who knew Trent, and those who didn't, to understand why it was so important for us to set up a foundation in rememberance of Trent. Through this foundation, we hope to honor his legacy.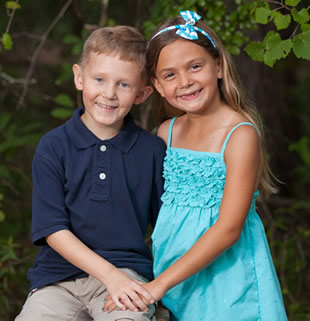 About Trent

Trent McElroy was diagnosed in 2010 at the age of 6 with rhabdomyosarcoma, a rare skeletomuscle cancer. His treatment was started at MD Anderson with chemo and radiation and then transferred to Nemours Childrens Hospital in Jacksonville, to be closer to home.

Throughout his entire battle he lived life fully and normally by going to school, playing soccer, baseball and basketball and was always positive. His 1st treatment ended in January 2011 but unfortunately his 1st scan in April of 2011 showed a metastasis to his lung. He had a thorocotomy to remove the mass and started back on chemo for another year. Again in 2012 after completing the 2nd round, the 1st post scan showed another metastis. This time we removed a full chamber of the lung and again started chemo. He also endured a stroke due to the radiation from the initial treatment that required a brain surgery.

Finally in 2013 when a 4th metastasis appeared, and having done all that could be tried we started working on Trent's bucket list. We made many memories and the one thing he will not be able to do that was on his list is grow up to be a doctor to help kids and tell him what he went thru - but thru this company we will keep his name alive and help families of newly diagnosed pediatric cancer. Trent lost his battle with cancer on November 13th, 2013.

"Live Like T"